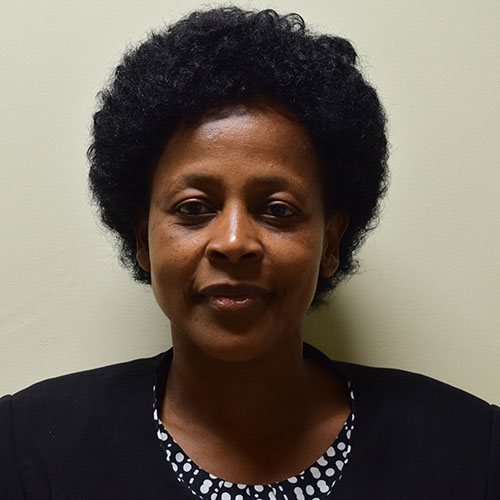 Mobile Phone Number: +254 -115 199 594 Email: director.research@egerton.ac.ke Office of the Director Research is Located at Utafiti Hall Second Floor
Office of the Director Research & Extension
Welcome to the Directorate of Research and Extension. The Directorate is responsible for the administration and oversight of internally and externally funded projects. The Directorate provides relevant supportive services to researchers, students and staff who are running projects that are internally and externally funded. The Directorate also coordinates consultancy, extension and outreach activities to various communities within the country and beyond. Our commitment is delivery of the best services to researchers and other stakeholders.
The Directorate of Research and Extension is headed by the Director, Research and Extension with two deputy directors, one in-charge of Research and the other in charge of Extension and Outreach activities.
Our Core Functions
Core functions of the Directorate include coordination and development of relevant policy documents in the following core areas
Research
Extension and outreach services
Consultancy services
Vocational training
Documentation and publication
Information dissemination
Committees
The following committees assist in the smooth administration of the Directorate's activities
Research Oversight Committee
Research Ethics Committee
Publications Committee
Deputy Director Extension and Outreach
The Deputy Director Extension and Outreach is in charge of, consultancy, community outreach and extension services. There are various ongoing extension and outreach programs and the communities involved benefit from the technical knowledge of the experts involved from Egerton University. These outreach programs go a long way in creating a cordial relationship with the local community for the mutual benefit of both the University and the local community. Members of staff bidding for various consultancies receive support from the office of the Deputy Director Extension and Outreach through letters of support, forming of teams of experts and financial support where necessary. Members of staff and postgraduate students receive training on consultancy services.
Upcoming Events
Training of researchers and postgraduate students on scientific writing.
Training of member's staff and postgraduate students on consultancy services
Training of member's staff and postgraduate students on proposal development.
Monitoring and Evaluation of Research projects