Prof. George Owuor, a distinguished scholar with a Ph.D. and an expert in Sustainable agricultural and Agribusiness systems, is set to lead Egerton University's efforts in shaping the future of agriculture in Africa.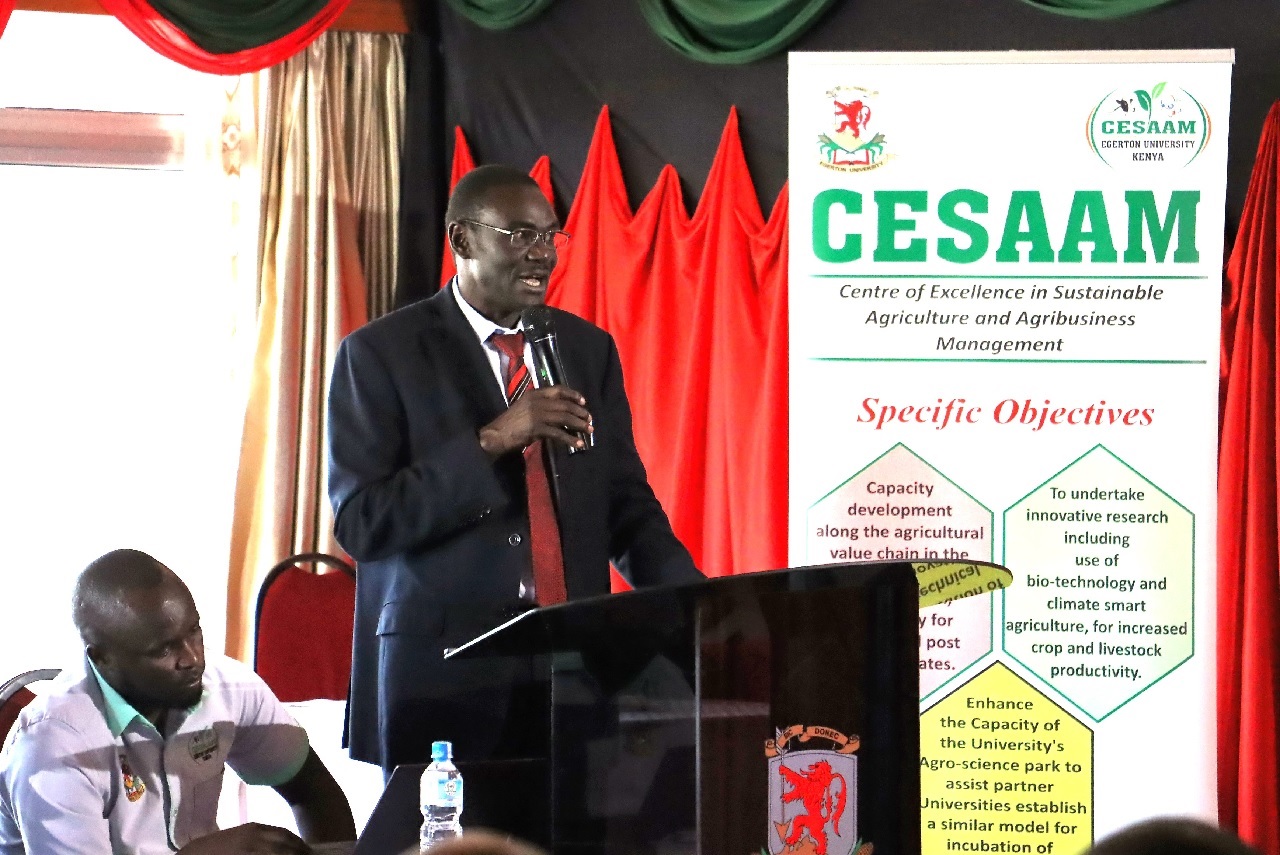 With his wealth of knowledge and experience, combined with the university's robust research capabilities and advanced infrastructure, Egerton University emerges as a key player in the quest for sustainable food systems on the continent.
Under Prof. Owuor's guidance, Egerton University has secured a significant grant of 149,000 Euros as part of the INCiTiS-FOOD project, funded by the European Union under the Horizon 2020. This ambitious initiative brings together a consortium of 23 partners from 14 countries, including Kenya, Germany, Nigeria, Sierra Leone, Gabon, Italy, Cameroon, Greece, Ghana, Lithuania, Netherlands, Israel, Switzerland, and Ivory Coast. The project's ultimate goal is to develop the best-fit agri-food technologies for African cities and towns.
Drawing on their research expertise, Egerton University will focus on introducing innovative agri-food technologies, practices, and novel business models centered around soilless hydroponic crop farming, recirculating aquaculture systems, and insect farming and access to markets. By harnessing these cutting-edge approaches, the university aims to enhance food and nutrition security, foster sustainable food systems, and reduce the environmental impact of agriculture.
"I am thrilled to witness the significant strides being made through the INCiTiS-FOOD project, led by my esteemed colleague, Prof. Owuor. His expertise in agribusiness management for sustainable agri-food systems, coupled with the university's research capabilities and infrastructure, positions us as a key player in shaping the future of agriculture in Africa, " said Prof. Nancy Mungai, Director of Research, at Egerton University.
Professor Mungai extended gratitude to the European Union for its generous funding. She also thanked all the consortium partners for their collaboration. "Together, we are poised to bring about positive and transformative changes in agriculture, ensuring a future where food security and sustainability go hand in hand," she posed.
Egerton University's dedicated implementation site for this project is the Nakuru City environment in Kenya. By addressing local challenges and tailoring solutions to the specific needs of the region, the University is poised to make a substantial impact on the agricultural landscape and livelihoods of the local community.
The combination of Prof. Owuor's leadership, Egerton University's research capabilities, and the collaborative efforts of the consortium partners ensure that this project goes beyond the introduction of innovative technologies. It also emphasizes knowledge exchange, capacity building, and community empowerment. Through these concerted efforts, the INCiTiS-FOOD project holds the potential to transform African cities into thriving centers of sustainable food production and consumption.
By; Kurian Musa
Directorate of Marketing and Resource Mobilization
Email: This email address is being protected from spambots. You need JavaScript enabled to view it. / This email address is being protected from spambots. You need JavaScript enabled to view it.