About Egerton University Ajira Digital Club (EU-ADC)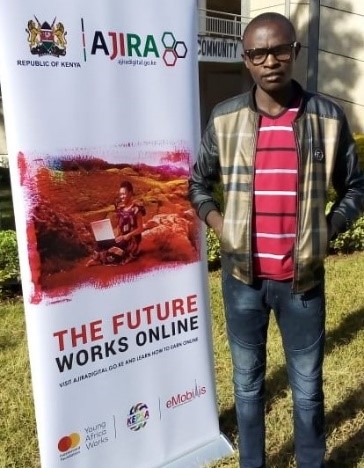 Welcome to Egerton University Ajira Digital Club (EU-ADC). This is one of the clubs registered with the Dean of Students office meaning it is legit. It is one of the only clubs that teaches you how to be an entrepreneur as well as important soft skills that you need to know when dealing with clients and other professionals in the workplace.
Not only do you learn new skills in addition to what you already know but you get to test your entrepreneurial skills with the guidance of a mentor who walks with you until you learn how to swim.
It is at this club where we demystify for you what online work is all about, help you understand some of the easy avenues you can take to earn money through the Internet and help you develop wings in the digital economy. There are many online jobs through various platforms that you can imagine.
At the University, one of the constant messages we hear is being advised to be innovative. At EU-ADC, one of the objectives is to inculcate innovation and entrepreneurship as a source of income. Not only do we help our members with ideas of opportunities they can take advantage of, but we also work together in discovering new ways of how we can easily make and continue making money.
What would you do with some extra cash in your pocket? Would you want some more if you already have? If yes, click here to sign up and specify the knowledge area you would want to use to earn you some cash.