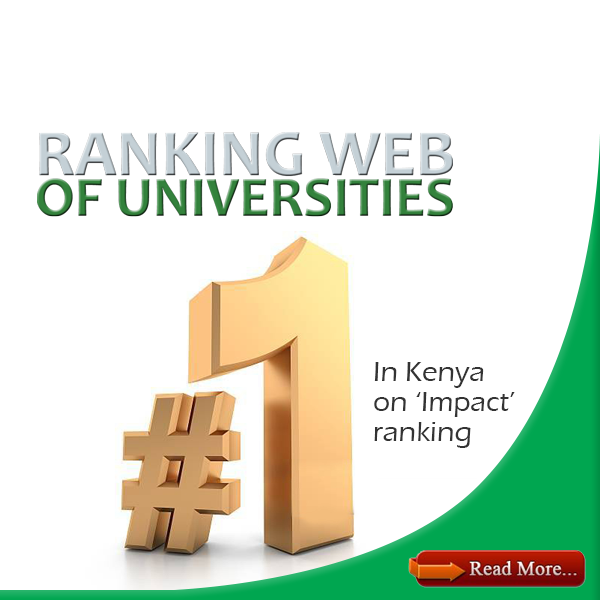 Egerton University has once again topped the charts in Kenya, Africa, and in the world in the January 2021 webometrics ranking that scored universities on 'Impact', 'Openness', and 'Excellence'.
The 'Ranking Web' or 'Webometrics' is the largest academic ranking of Higher Education Institutions offering an independent, objective, free, and open scientific exercise for providing reliable, multidimensional, updated and useful information about the performance of universities from all over the world every six months.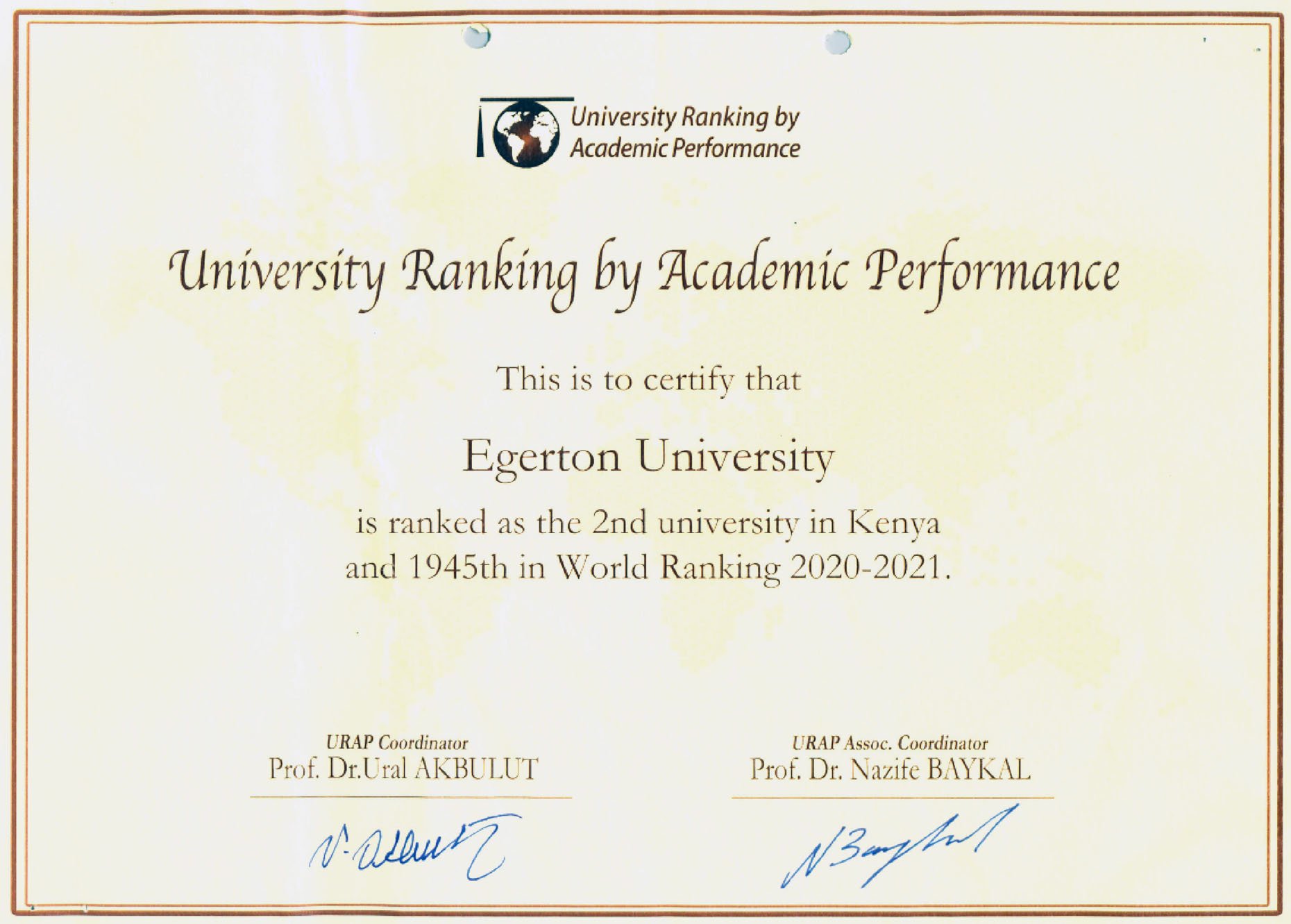 Certificate of merit issued to Egerton University for being ranked second position in the University Ranking by Academic Performance (URAP) system. Egerton was ranked at 2 in Kenya and 1945 in World Ranking 2020 – 2021. The ranking of the top 3,000 world universities is based on academic quality. Publications constitute the basis of the ranking methodology. Both quality and quantity of publications and international research collaboration performance are used as indicators.

Egerton University's Faculty of Health Sciences, on 23 April 2021, enrolled with the Educational Commission for Foreign Medical Graduates (ECFMG). The enrollment will allow the University to authenticate the credentials of medical graduates who seek to join postgraduate residency programs in the USA, UK, Canada, Australia etc. Read More... www.ecfmg.org.