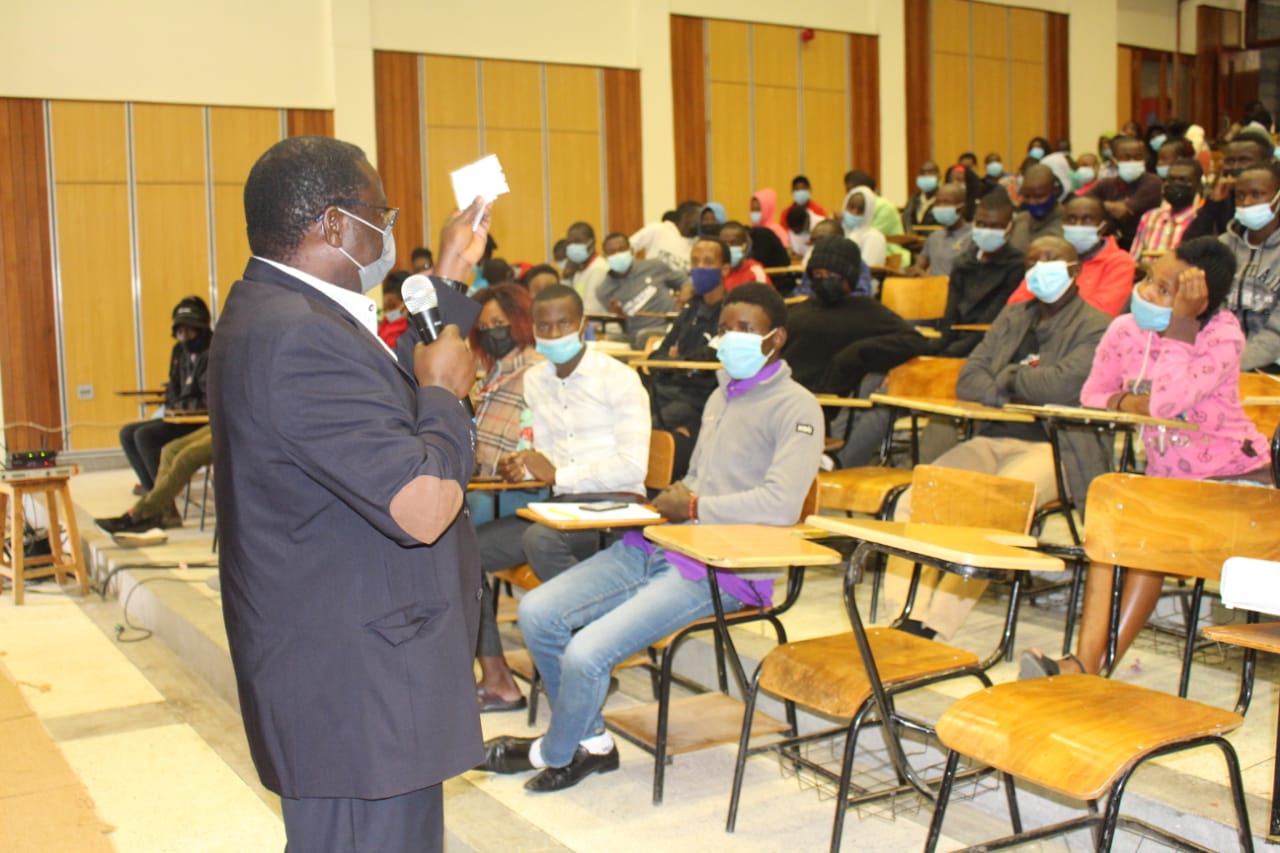 First-year students participate in an in-person orientation programme
---
First-year students began participating in the orientation programme on 7 September 2021. This year, the orientation is in-person at Main Campus and Nakuru Town Campus College (NTCC), a change from last year's virtual orientation programme.
The venue at Main Campus is the Science Complex equipped with various halls to allow for adherence to Covid-19 protocols. At NTCC, the venue is the expansive EU Grounds.
Over 4,000 students are participating in the session organized by the Office of the Dean of Students with the leadership of Professor D. Odero-Wanga. The students began their registration on 30 August 2021 upon reporting.
The orientation session is an important and compulsory exercise for all new students. Its main purpose is to equip and prepare new students with the skills and knowledge necessary for negotiating and adjusting to the new university environment.
The session will culminate on Monday 13 September with the Vice-Chancellor's Address scheduled for 2.00 pm.
---