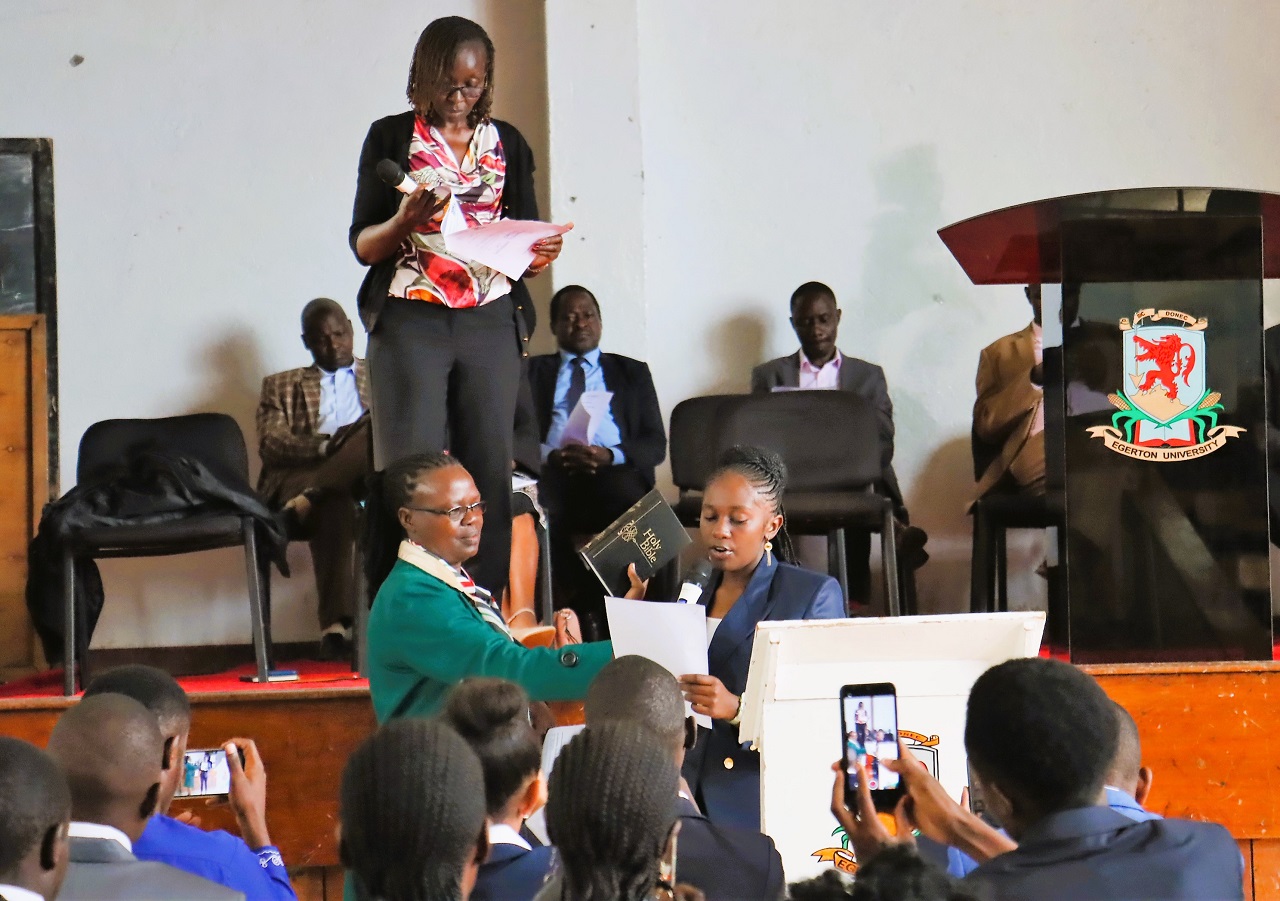 Cynthia Wanini Takes Over As The First Female Chairperson Of The Egerton University Student Association.
---
Egerton University student Cynthia Wanini has been elected as the first president of the Egerton University Student Association (EUSA) in the university's history. Cynthia, who is also the Chair of the student council, has been an active participant in various activities and initiatives that aim to empower women in leadership and mentorship programs.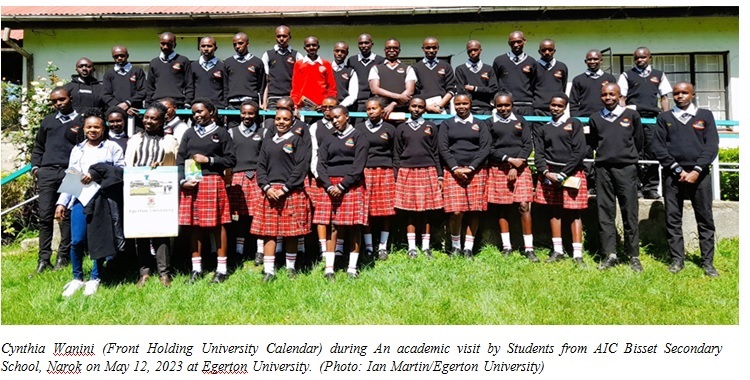 In an interview with this writer, in the Directorate of Marketing and Resources Mobilization, Cynthia shared her inspiration for her leadership journey and her plans for her tenure.
"I am ready to serve Egerton University and the comrades who vouched for my election as the preferred choice. my goal is to offer each student at least a platform in our world for career-building, talents, innovation, and motivation. I want by the time a comrade from our institution is leaving he or she will be a 'hotcake', self-dependant and they will have the power to ascertain what they really want in our society,'' said Wanini.
She allayed concerns over chauvinistic people, doubting her capabilities to lead such a reputable institution.
As the student association president, Cynthia plays a vital role in representing the students to the university administration, maintaining the standards of discipline, and attending school events and student council meetings. She sees her role as a platform for career-building, talent, innovation, and motivation for each student. Cynthia aims to equip students with the skills and knowledge they need to be self-reliant and capable of making informed decisions in society.
Cynthia faced many challenges in her journey to becoming the student association president. Some people doubted her capabilities to lead such a reputable institution, but Cynthia is determined to prove them wrong. Her message to her haters and those who have no faith in her leadership is simple: "Instead of watching and hating, they should watch and learn."
Cynthia draws her inspiration from various personalities, including fashion designers, public speakers, decision-makers, and leaders. Her main inspiration is Nakuru County Governor H.E. Susan Kihika, who worked hard to become the first woman governor in the county. Cynthia admires Governor Kihika's commitment to leadership and hopes to emulate her dedication to serving others.
Aside from her role as the student association president, Cynthia is also a member of the Talanta na Amani initiative, which empowers student-mums to be better mothers through mentorship programs like economic empowerment. She is also part of the High School Leadership Development Program, which helps in the upbringing of new leaders. Cynthia's passion for leadership and empowering others is evident in her involvement in various initiatives.
Cynthia's win as the student association president is a historic moment for Egerton University. It is a testament to the university's commitment to promoting diversity and empowering women in leadership. Cynthia's victory is also a reminder to the students that anyone can achieve their dreams with hard work and dedication.
In her tenure, Cynthia hopes to make a positive impact on the students' lives by providing them with the necessary skills and knowledge to succeed in their chosen fields. She believes that by the time a student leaves Egerton University, they should be self-reliant and capable of making informed decisions in society. Cynthia's leadership journey is an inspiration to many, and her message to her haters is a powerful reminder that anyone can learn from others' successes and failures.
Written by: Ian Martin Moseh
Directorate of Marketing and Resource Mobilization.
Email: This email address is being protected from spambots. You need JavaScript enabled to view it.
---