Competency-Based Curriculum (CBC) Training Workshop at Egerton University
---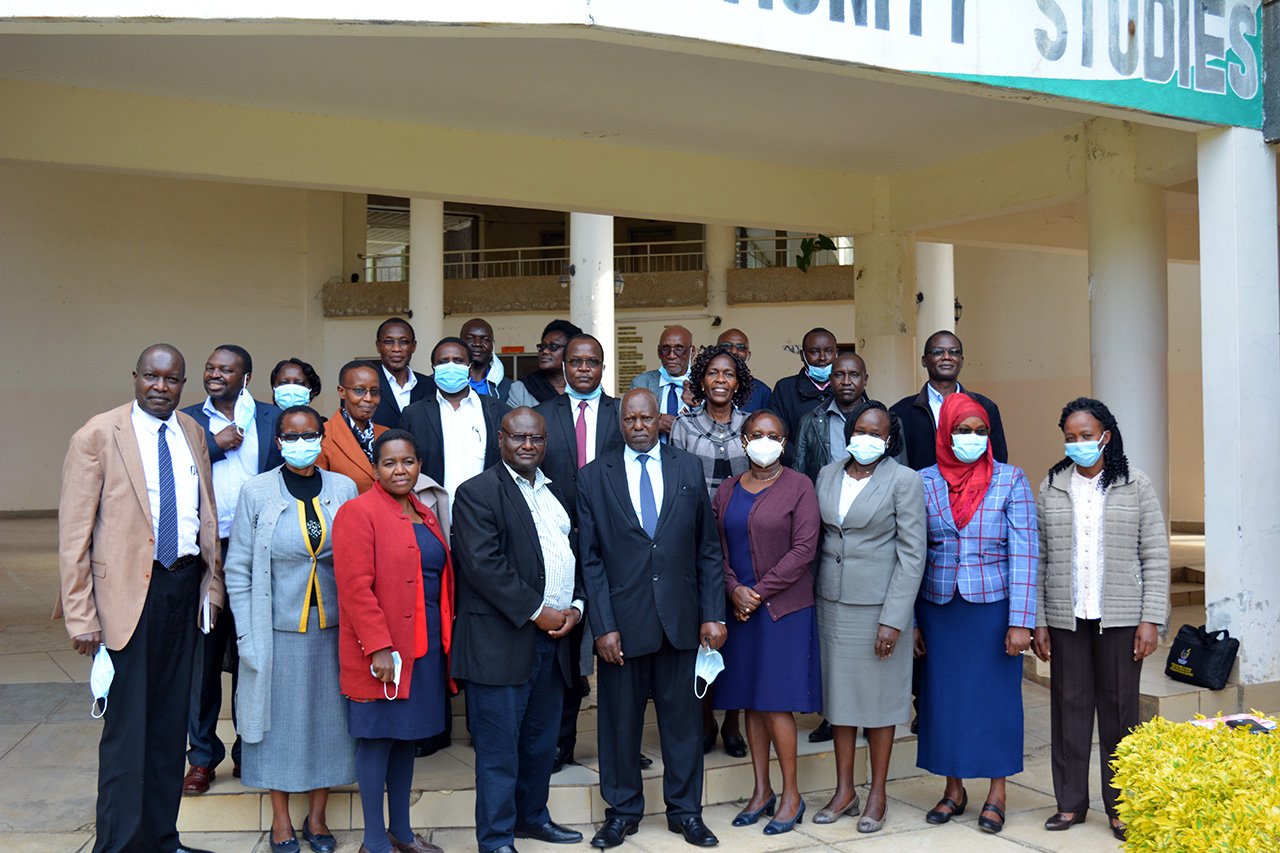 The Faculty of Education and Community Studies (FEDCOS) conducted a Competency-Based Curriculum (CBC) Training Workshop on Wednesday, 7 July 2021, at Main Campus in Njoro. The workshop conducted in conjunction with the Kenya Institute of Curriculum Development (KICD) looked at topics covered on the importance of CBC to teachers and learners.
Present at the workshop were the Dean, FEDCOS, Professor Joseph Wamutitu, Director, School of Distance Learning, and Professor Ezra Maritim, the University's CBC Champion.
The workshop's objectives were; overview of basic education curriculum framework, a paradigm shift from 8.4.4. to CBC, pathways and tracks at senior school, paradigm shift in teacher education programme, learning resources and facilitation strategies, curriculum designs, formulation of learning outcomes, lesson plans in CBC, and CBC assessment.
The facilitators from KICD were Dr Johnston Ochuma and Dr Gillian Mwaniki
---