Your aim should not be conviction but that justice be done to any party in a case

Charles Getanda, Egerton Law Lecturer
Faculty of Law Legal Aid Project (FOLLAP) holds forum on law of evidence with the police
---
The Faculty of Law Legal Aid Project (FOLLAP) held a forum with police officers on Friday 15th October 2021, to sensitize them on the law of evidence on gender-based violence (GBV) cases.
The officers were picked from different stations in the county, but mainly in FOLLAP target sub-counties. Most of the officers who attended the forum which was held at the CMRT, Njoro Campus, are also active in the court users' committees (CuC's) in different courts in Nakuru county.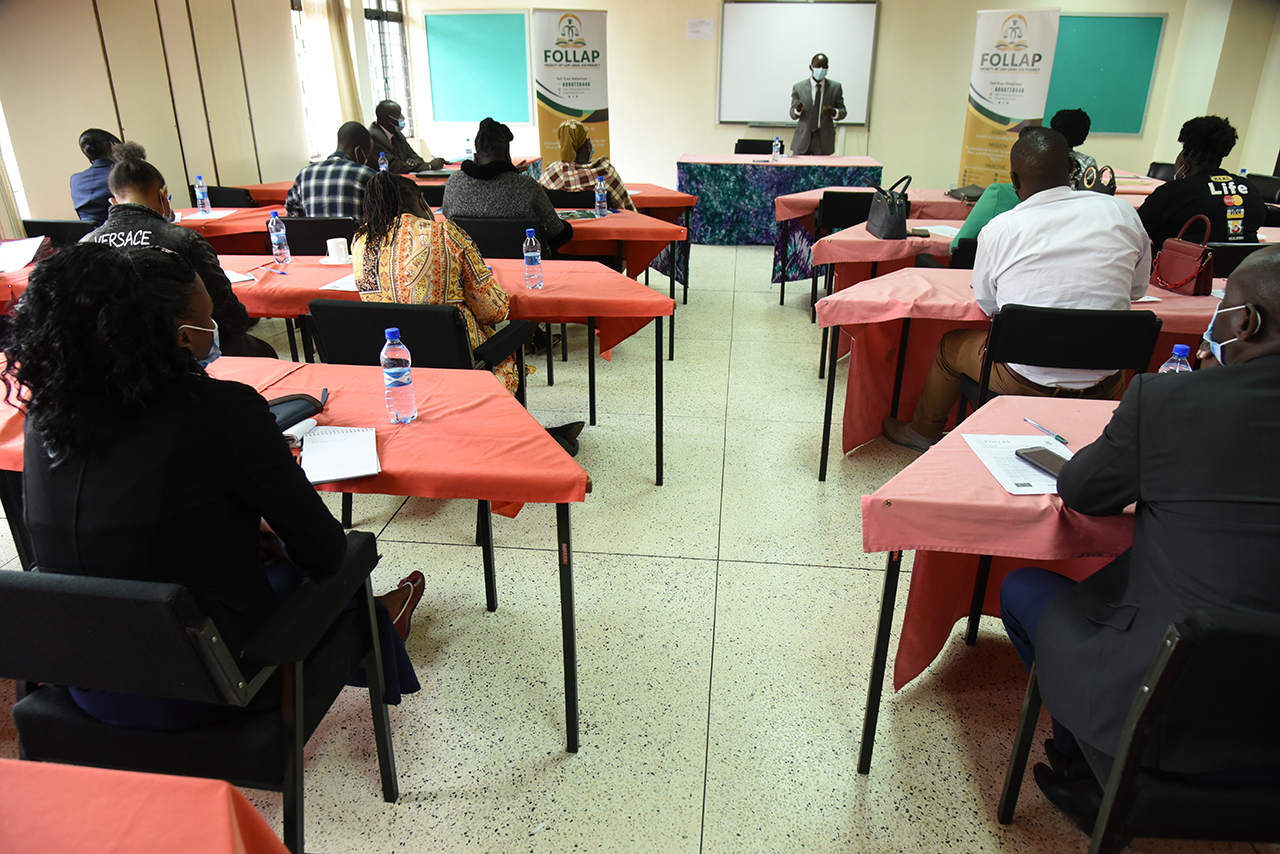 Nakuru based Advocate, Steve Biko, facilitating a session at the forum. It was observed that there is need for specialist skills among police officers on GBV cases.
Speaking at the forum FOLLAP team leader Dr. Ruth Aura urged the officers to always ensure they mainstream human rights in their execution of duties.
"We (FOLLAP) focus on the poor and the marginalised. These are the people who suffer the most along the corridors of justice," she stated.
This point was buttressed by Egerton Law Lecturer Charles Getanda, who was one of the facilitators at the forum. He urged the officers to always endeavor to see that justice is done in every case they handle.
"Your aim should not be conviction but that justice be done to any party in a case," he said.
During the forum it was observed that matters of GBV need specialist skills and there was need to keep training officers on a continuous basis on the issue.
"A well-trained officer will pick the evidence and present it in the most articulate manner," Steve Biko, a Nakuru based Advocate who also facilitated at the forum said.
---