Egerton Has Adequate Covid-19 Isolation Facilities
---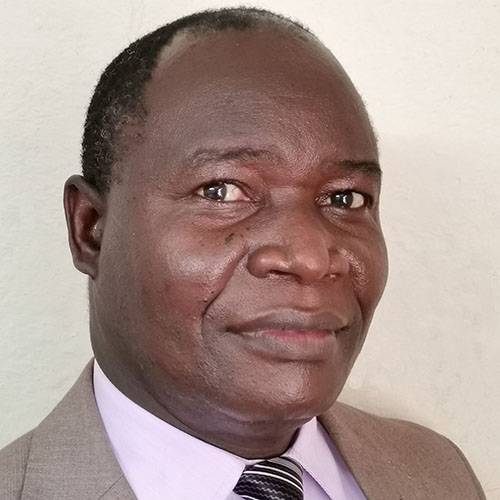 Prof. Richard Mulwa Ag. DVC (APD)Egerton University has been compelled to close twice in observance of Presidential directives to control further spread of the virus. Despite the difficult time we face, the Division has continued to support the University's Vision of a world-class university for the advancement of humanity.
In collaboration with the Faculty of Health Services and the Nakuru County Government, the Division has constructed hand-washing facilities in all University entry/exit points and within all buildings, including lecture halls, hostels, offices, and other public areas.
Covid-19 posters have been placed strategically to remind people to wear face masks properly, wash or sanitise their hands regularly, keep the required social distance, and use their elbow while coughing. Thermo guns have been placed at specific entrances and assembly points for temperature screening.
The Division has also ensured that there are adequate isolation and quarantine areas to be used in case some members of the University community test positive for Covid-19. The isolation facilities, which are regularly fumigated, have enough personnel manning them. On 26 February 2021, the Njoro Sub-county Covid-19 Response Team led a community sensitisation tour to our Medical Department. To reduce the risk of infection, a number of Egerton University staff and students were vaccinated against the Covid-19 pandemic in line with Ministry of Health protocols.
The Division has constantly worked with community leaders to address mutual challenges that affect both the community and the University. For instance, the Njoro River Rehabilitation Project has helped plant thousands of tree seedlings along the river to improve water security and ecosystem sustainability. There also have been several meetings with landlords around the University to improve the status of hostels for our non-resident students.
We were able to renovate some lecture halls, hostels, and staff offices to improve on provision of services. This has also improved the appearance of our buildings and reduced the number of asbestos roofing materials which, in the long-term, will be entirely replaced.
Our Income Generating Units (IGUs) are working tirelessly to re-brand their products and services for better competitiveness in the market. The Division supports these useful ideas which will boost the financial base of the University and ensure proper management of resources.
I wish to thank all our stakeholders for every step they have taken in supporting Egerton University's Mission. We take cognizance of ideas and activities that are geared towards transforming lives within our set-up to enable the University to have a greater influence in national and global development.
Deputy Vice-Chancellor,
Division of Administration, Planning and Development.
---