---
PERSONAL PROFILE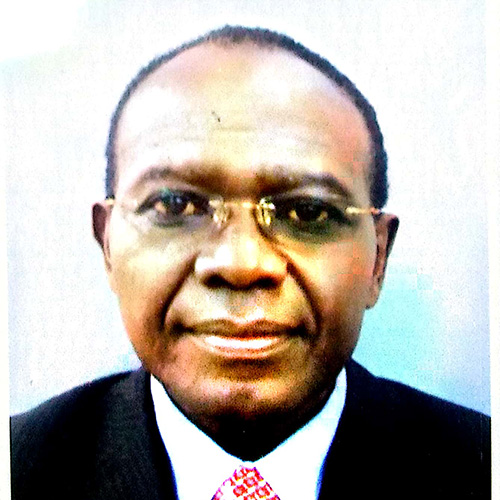 I am currently an Independent Consultant specialising in agriculture and environment. I have a wide experience at Senior Management positions in Government and International Civil service.
Before joining UN-FAO, I was the Chief Executive Officer (C.E.O.) and Director of Research at the Tea Research Foundation of Kenya TRFK) from August 2003 to July 2009 where I provided leadership in developing Strategic Development and Implementation Plans. I helped to establish partnerships with Egerton University and JKUAT among others to enhance skills of TRFK staff and to provide facilities for MSc and PhD students from the universities. We also established a micro-processing factory for testing new tea technologies.
Until March 2019, I was the Head of Crops unit at United Nations Food and Agriculture Organization (UNFAO) office in Kenya. This position gave me a wide exposure on UN guidelines and procedures for strategic management and governance. This position also presented me an opportunity to participate in the formulation of the Kenya Country Programme Frameworks (CPF);
I also worked as the Deputy Director at the National Dry land Farming Research Centre at Katumani for 7 years. I was particularly involved in farmer and stakeholder participatory development of technologies suitable for the Arid and Semi-Arid Lands (ASALs) of Eastern Africa. The main achievement of this process was enhanced farmers' ability to manage varied biophysical conditions while keeping livestock and growing a wide range of drought tolerant crops adapted to the changing climate so as to build resilience and enhance capacity to mitigate drought shocks, improve food and nutrition security as well as livelihoods;
At the Kenya Agricultural Research Institute – KARI now known as KALRO, I participated in developing and implementing several successful projects. I developed several crop varieties such as Kat B1 (yellow bean), Kat B9 (Red bean), KatX 56 (maroon kidney bean), Kat X 69 (large Rose Coco), Kat Vr26 (Nylon greengram), Kat Vr 22 (yellow greengram) and selections of various Chickpeas (Kabuli and Desi);
I have published several papers in refereed journals, conference proceedings and technical reports.
EDUCATION:
1995 - 1999: Ph.D. (Crop Science), University of Nairobi
1983 – 1985: MSc. (Genetics & Plant Breeding), North Dakota State Univ., Fargo, U.S.A.
1978 – 1981: B.Sc. (Agriculture) Hons, University of Nairobi
2011: Diploma Business Administration (Entrepreneurship Dev. part1),KIM
1977: East Africa Advanced Certificate of Education: Mangu High School
PROFESSIONAL MEMBERSHIP
KIM – Full Member (FKIM)
Plant Breeders Association of Kenya (PBAK)
Commonwealth Institute of Directors (IoD)
ACHIEVEMENTS AND EXPERIENCES
November 2020 to date: Member, Egerton University Governing Council
September 2018 to date: Member, Audit Committee, Bomet County Government.
May 2012 to March 2019: Crop Production Unit. United Nations Food and Agriculture of the United Nations (UN FAO) – Kenya Country office in Nairobi.
September 2009 – April 2012: Consultant on Rural Development issues in the ASALs especially assisting projects seeking funding support on crop production and NRM from donor organizations and evaluating completed projects.
August 2003 – July 2009: C.E.O/Director of Research and Secretary to the Board of Directors, Tea Research Foundation of Kenya for 6 years.
September 1981 – June 1989: Agricultural Research Officer
July 1989 – March 1995: National Project Co-ordinator (NPC) for the successful FAO and UNDP funded 'Dry land Farming Development and Extension' Project.
March 1990 to July 2003: Deputy Centre Director at KARI – Katumani
MAJOR SEMINARS AND SHORT COURSES ATTENDED
GIS applications in agricultural development; Rural development assessment tools; Food Security Assessment tools; Basics of Procurement at FAO; Chickpea Management - ICRISAT, Hyderabad, India; Statistical and Computer Application of Software Packages; Monitoring and Evaluation methodologies; Effective Management; Programme Formulation and Priority setting procedures and techniques; Peaceful uses of Nuclear Energy and Mutation Breeding (IAEA); Bean Research management Techniques.
SOME SELECTED PUBLICATIONS
H. Mburu, L. Cortada G. Mwangi, K. Gitau, A. Kiriga, Z. Kinyua, G. Ngundo, W. Ronno, D. Coyne, R. Holgado, S. Haukeland. First report of potato cyst nematode Globodera pallida (Stone, 1973) infecting potato (S. tuberosum L.) in Kenya. Plant Disease: 2018
Ronno, W K, and F N Wachira. 2008. Research on tea along value chain in Kenya. In: Proc. International Tea Science Conf. 11 - 16 November 2007. Hangzhou, China.
Kamunya, S M, R Chalo, F N Wachira and W K Ronno, 2008. Development of new tea varieties using diallell mating procedure. Eupytica. In press. Kamunya, S M, F N Wachira and W K Ronno, 2007. Farmer Participatory Selection and Regional adaptability of tea Varieties in Kenya. Tea Journal: 27:26 - 22.
Ronno, W K and S N Silim. 2003. Evaluation of new improved chickpea varieties for adaptation to Southern Rift Valley and Eastern Semi-arid areas of Kenya. In: Proc. 1st KARI Adaptive Research Conf. 16-19 June 2003. Nairobi, Kenya.
Ronno, W.K. 2002. Inheritance of drought traits in dry bean (Phaseolus vulgaris L): Relative Water Content (RWC) and Leaf Water Potential (LWP). Bean Coop Impov 45:192 - 193
Ronno, W.K. 2002. Inheritance of drought traits in dry bean (Phaseolus vulgaris L): Taproot length and Root dry weight. Bean Coop Impov 45:194 - 195
Ronno, W.K. 2002. Appropriate Technology for pigeon pea processing. AgriForum 18: 12-13
Ronno, W.K. 1999. Physiological and Genetic Studies on Drought Resistance traits in Phaseolus vulgaris L. in Kenya. Ph.D. Thesis. University of Nairobi, Kenya.
Songa, W, Hillocks, R.J., Mwangombe, A.W., Buruchara, R and Ronno W.K. 1997. Screening common bean accessions for resistance to charcoal rot (Macrophomina phaseolina) in Eastern Kenya. Expl. Agric. 33:459-468.
Songa, W. and Ronno, W.K. 1995. Production constraints of beans in semi-arid Eastern Kenya with special reference to charcoal rot. In: Breeding for Disease resistance with emphasis on durability. Proceedings of a Regional workshop for Eastern and Southern Africa, Njoro, Kenya, October 2-6, 1994 251-254 (ed. D.L. Danial). Wageningen: Agricultural University, Plant Breeding Department.
Ronno, W.K. 1994. Development of dry beans (Phaseolus vulgaris L.) lines adapted to high altitude semi-arid conditions of Kenya. In: proceedings of a Working Group Meeting of Bean Breeders in the Eastern Africa Region, Kampala, Uganda, 30 May - 2 June 1994. Network on Bean Research in Africa, Workshop Series No. 33, CIAT, Kampala, Uganda. H Gridley (ed.) Pg. 44 - 48.
Ronno, W.K. 1993. Screening beans (Phaseolus vulgaris L.) for adaptation to the cool semi-arid highlands of eastern Africa. In: proceedings of the Third multidisciplinary workshop on Bean Research in Eastern Africa, Thika Kenya, 19-22 April, 1993. Workshop series No. 28. J.B. Smithson (ed.) Pg. 13-19.
Muigai, S.G.S and Ronno, W.K. 1990. Bean Varietal development in Kenya. In: Proceedings of the ninth SUA/CRSP and second SADCC Bean Research Workshop, Morogoro, Tanzania, 17-22 September 1990. Workshop series No. 12. J.B. Smithson (ed.) pg. 426-435.
Ronno, W.K and Shakoor, A. 1989.Prospects of soybean production in the semi-arid areas of Kenya. In: proceedings of World Soybean Research conference IV 5-9 March 1989 Buenos Aires, Argentina. A.J. Pascale (ed.) Pg. 1215-1219.
Ronno, W.K. 1985. Inheritance and effect of moisture stress on yield and yield components in Phaseolus vulgaris L. MSc Thesis. North Dakota State Univ, Fargo, U.S.A.
---