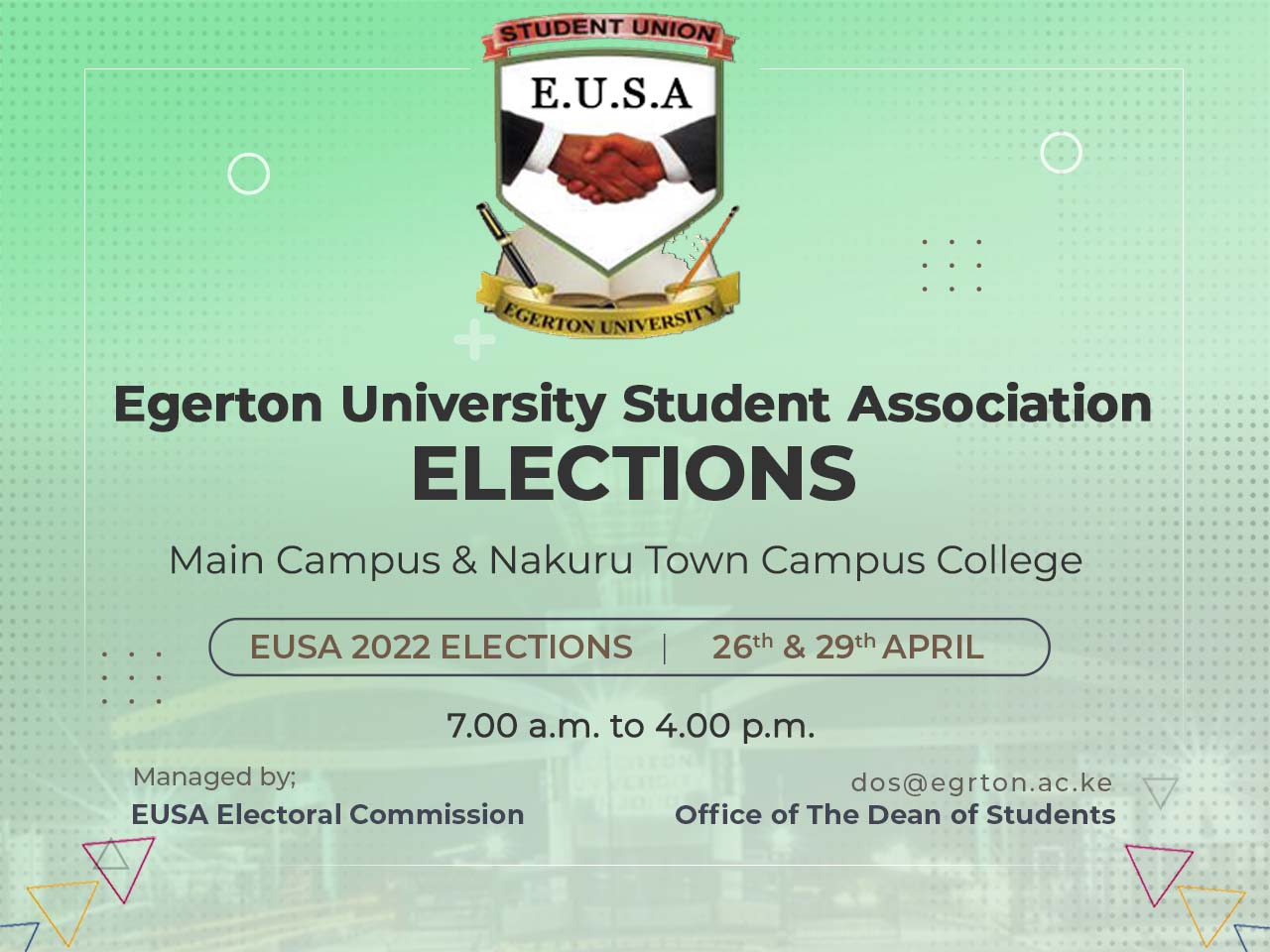 Egerton University Student Association 2022 Elections
---
Egerton University Student Association (EUSA) elections is set for 26 and 29 April 2022.
The elections, which will be at Main Campus and Nakuru Town Campus College, will be managed by the EUSA Electoral Commission, whose composition is comprised of staff and student commissioners from all campuses. The Chairman is Dr Moses Gichuki, and the Vice-Chairman is Dr Rev. Nduati.
On 26 April, the student fraternity will elect the congress and delegates, and on 29 April, the delegates will elect members of the EUSA Students Governing Council. Polling stations will open from 7.00 a.m. to 4.00 p.m.
---