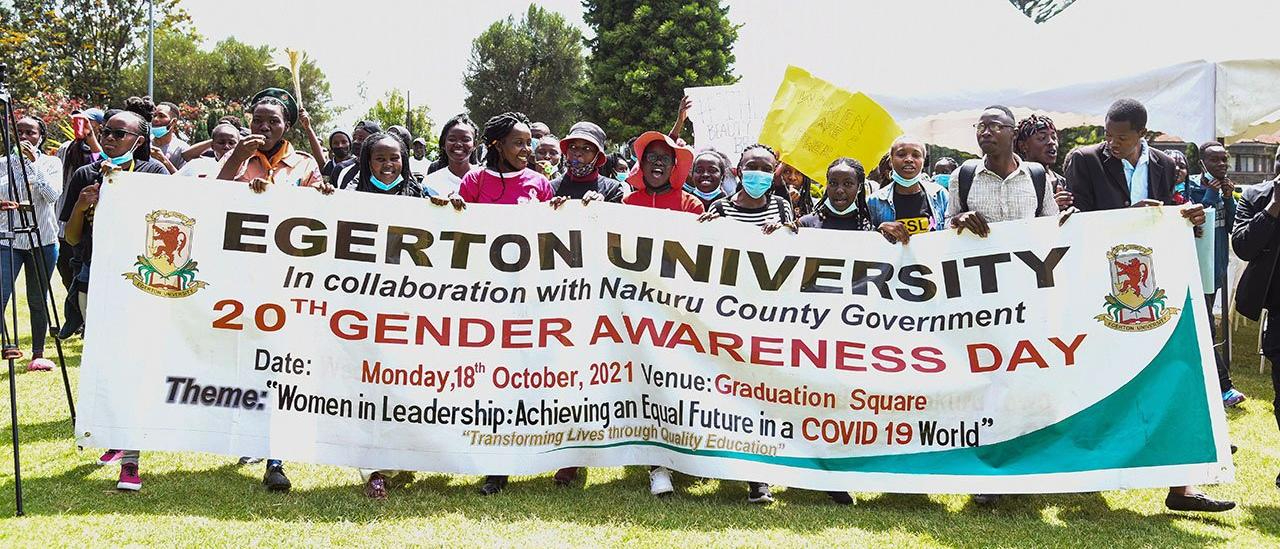 Invitation to The 20th Gender Awareness Day
---
Egerton University will be marking its 20th Gender Awareness Day on Monday, 18th October, 2021 at Egerton University Main Campus Graduation Square from 9.00 a.m.
The main purpose of this event is to create a forum for outreach to communities, schools, students, the entire university fraternity, partners and all other stakeholders to interact around a gender theme.
This year's theme is "Women in Leadership: Achieving an Equal Future in a COVID 19 World" and our Chief Guest will be Dr Joyce Mutinda Chairperson National Gender Equality Commission.
The Gender Awareness Day has proved to be a powerful tool for creating awareness on Gender Issues in the community and advocating for Gender Equality in all spheres of life.
It is in this regard that we invite you as one of our guests. For further clarifications, please contact the Director, Institute of Women, Gender & Development Studies 0722 305 475
Director, IWGDs
---