Egerton University 14th Biennial International Conference
---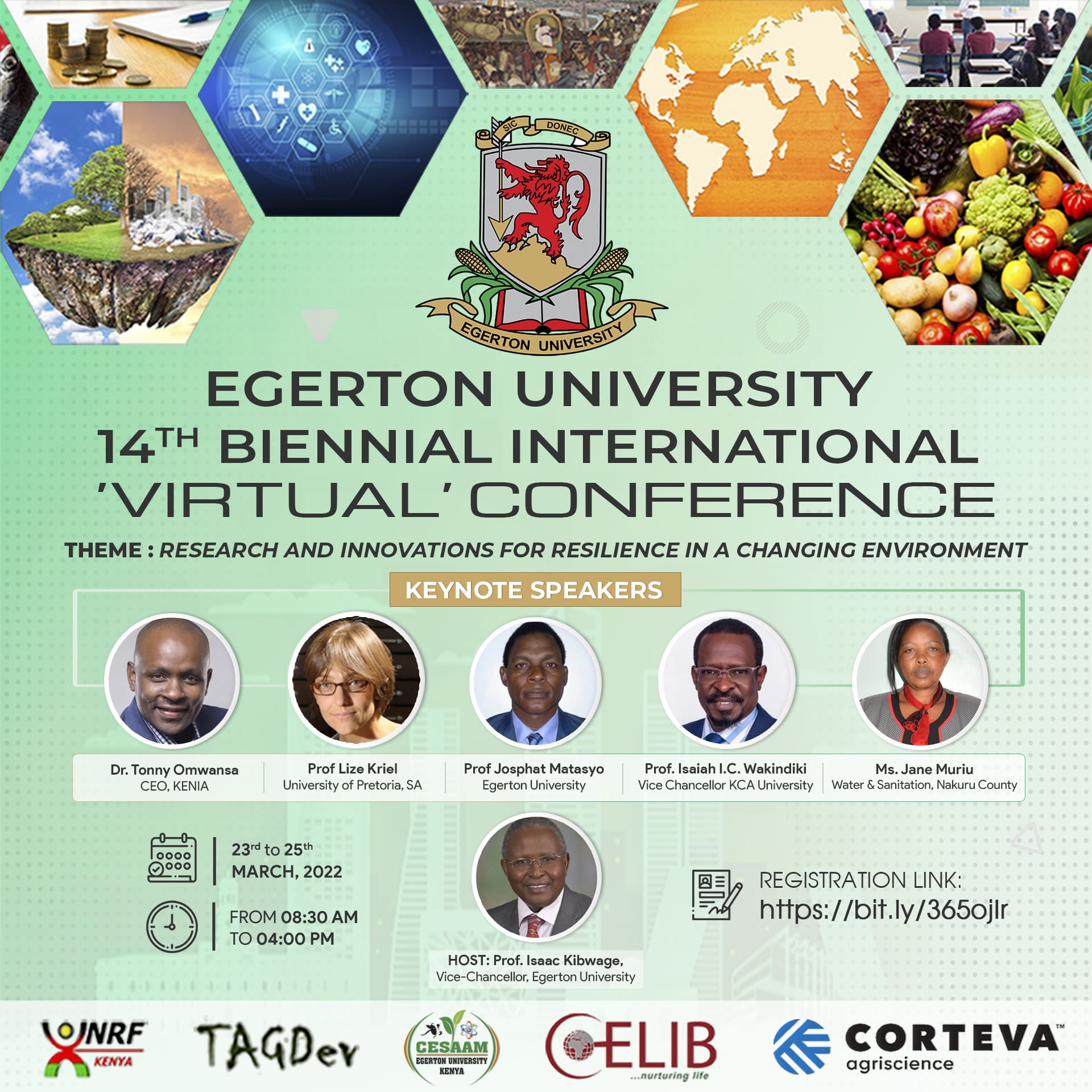 Egerton University, through the Division of Research and Extension is pleased to announce the 14th International Biennial Conference from Wednesday, 23rd to Friday, 25th March 2022. The conference brings together researchers, academics, students and other sector experts in various disciplines to a common forum, to share and exchange information, research outputs and products.
The organizing committee cordially invites you to this conference which will be held virtually via Zoom and whose theme is "Research and Innovations for Resilience in a Changing Environment".
The focus of the event will be addressed through seven sub-themes namely:-
Transformative Agri-food Systems;
Health Systems, Science and Technology;
Innovations in Climate Change ad Natural Resources;
Transformative Education for Social –Economic Adaptability;
Resilience and Ruptures in Governance and Geopolitics in Africa;
Literature, History and Culture;
Entrepreneurship Business and Trade.
---