World Environmental Day Celebrations
---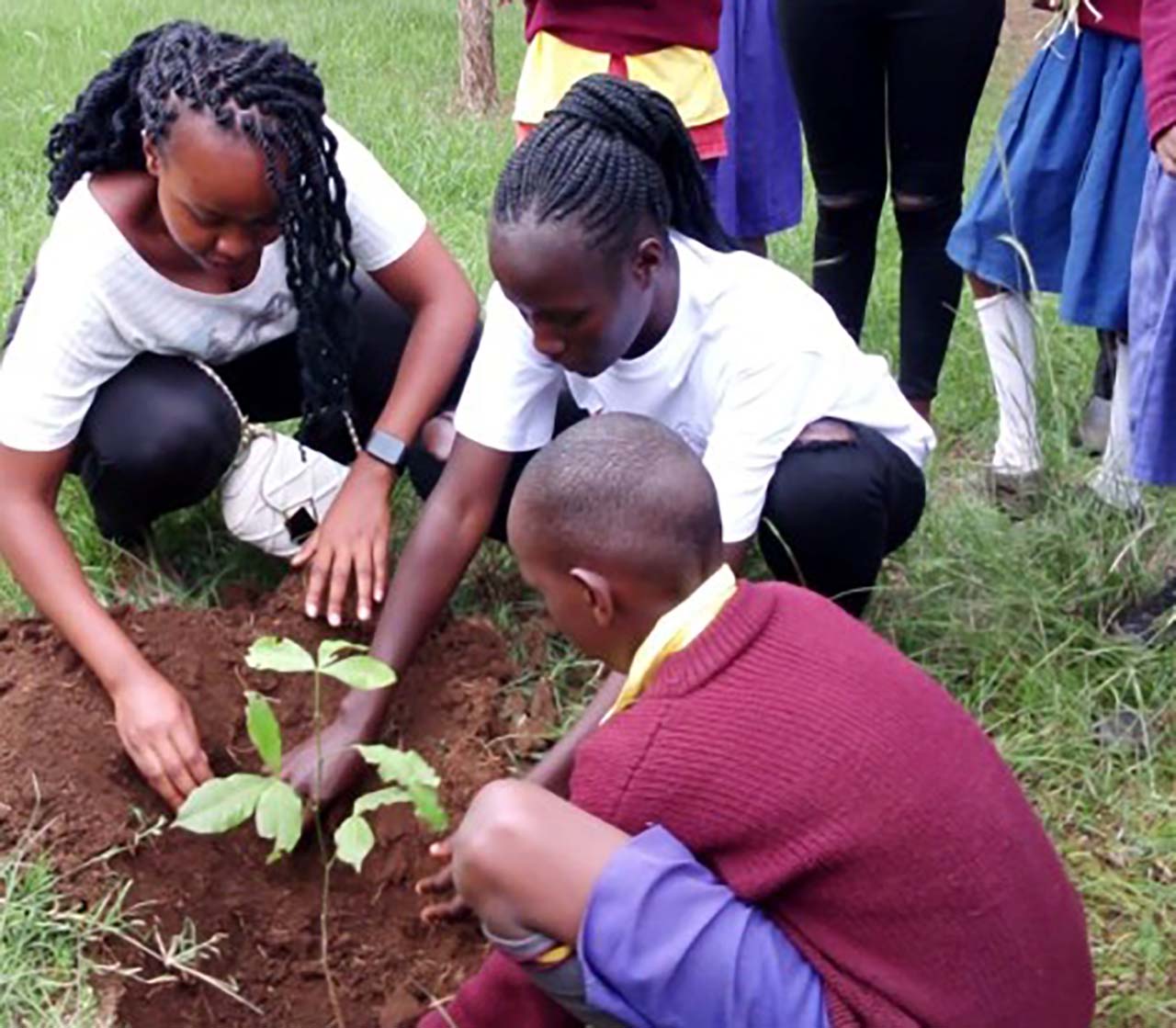 Pupils from Ndarugu Primary School, Njoro, and students from Egerton University plant trees on the School compound on 24 May 2022. The event was part of the Egerton University Environmental Week (23-27 May 2022)
Two activities were undertaken to commemorate World Environment Day celebrations. These were executed by the Egerton University Environmental Association, whose patron is the Dean of the Faculty, Prof. Wilkister N. Moturi. The Chairman of the Club is Dominic Mulinge, a student from Enviromental Science Department. The activities included clean-up and tree planting at Njoro Town and its vicinity as well as tree planting at Menengai Forest.
With the cooperation of the Njoro Sub-County Environment officers, the students embarked on clean-up and awareness creation as they interacted with the public. They later planted 70 trees at the Njoro Sub-County Hospital grounds. In the afternoon hours, they split into two groups and went for environmental awareness creation at Njoro Boys and Njoro Girls High Schools.
The World Enviromenta Day celebrations for Nakuru County were hosted at the Menengai Forest. The students were include in the programme of the day whereby they presented a poem and gave a talk on why it is important for young people to be champions of conserving our mother nature. They joined other participants and invited guests to plant trees at the venue.
---