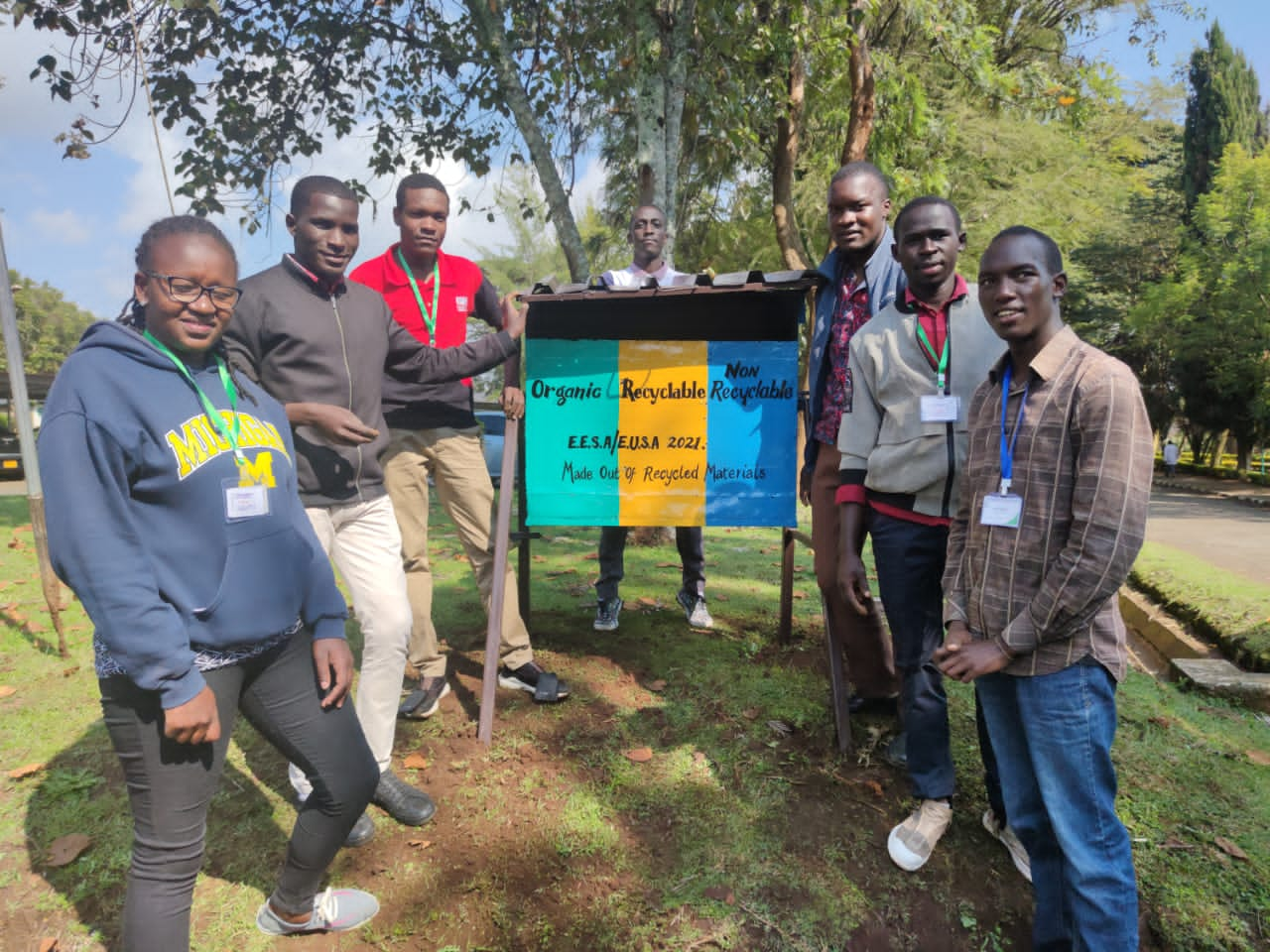 Students Led Environmental Project
---
Egerton Engineering Students Association (EESA) in collaboration with Egerton University Students Association (EUSA) on Friday installed a dustbin in the school compound made out of recycled materials.
The painting and welding of the eco-friendly bin was funded by funds raised from the recently held tree planting event that had also been organized by the same students.
"I am impressed with this students initiative. I would be greatful if we had more student led projects in the school. This would help students get skills and avoid bad company that brings vices such as drug abuse," Estates Manager, Kepha Orina, said in commending their initiative.
The dustbin was installed in a busy road intersection outside ARC hotel and the Dean of Students office, with several others also currently being fabricated to be installed later in busy locations within the school compound.
"The bins have waste separating compartments to help in waste recycling and are also convertible to help to help the workers in emptying, " Joseph Nguthiru, an engineering student leading the project said.
---