Egerton University performs well at KALRO exhibition
---
Egerton University received the best University Award at the recently concluded Kilimo Biashara Expo 2022 that was organized by Itrade Events and Poise Business Consulting Limited in partnership with the Kenya Agricultural and Livestock Research Organization (KALRO).
The exhibition drew various organizations and ran from 10 to 12 March at Thika KALRO Seed Unit. As an agribusiness trade fair, Kilimo Biashara Expo 2022 objective was to create an information platform for agribusiness while offering corporate enterprises and NGOs an opportunity to showcase their products and service to their target market.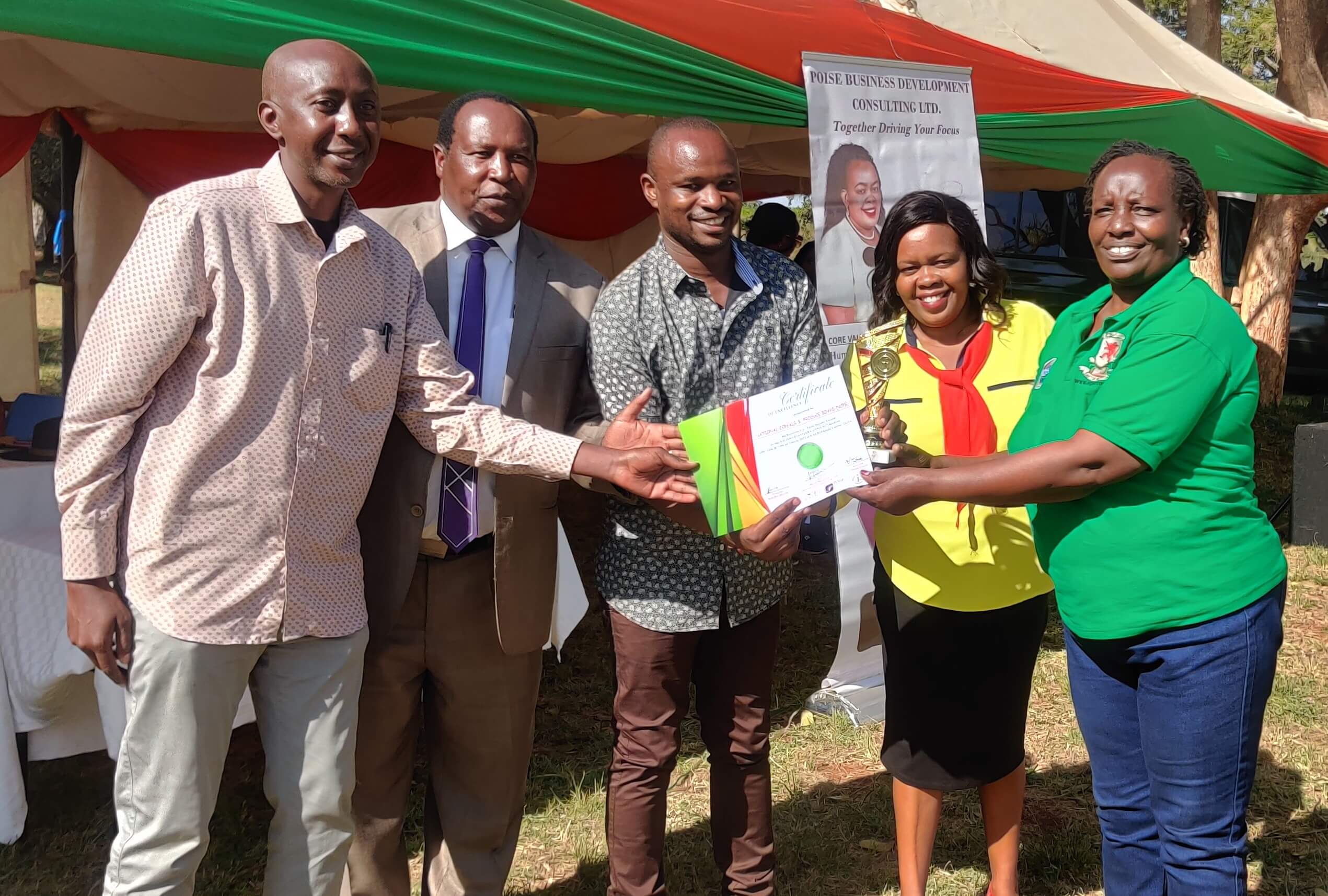 On the right Ms Mary Kandie receives a trophy from the KALRO and Kilimo Biashara Expo 2022 team upon winning the best stand Universities Category. 1
On display from Egerton University were, University programmes, marketing materials (calendars & Newslink), varieties of beans (Chelalang, Tasha and Ciankui), groundnuts (Nyota and Mwangaza), Sorghum (EUS1), finger millets (Snapping green), chickpeas (Saina ka1) and pigeon peas (Egerton Mbazi M1, Mbaazi M4 and Mbaazi M3) from Agro-Science Park. Students also got a chance to display their innovations such as the food tech innovation (protein-energy balanced gluten-free biscuits) and the incubrooder.
During the three-day exhibition, several key guests toured the stands and got a brief from exhibitors. KALRO Director of Partnerships and Business Development, Dr. Monicah Waiganjo, KALRO Seed Unit (Thika) Director Dr Robert Musyoki. Egerton University won the best stand (Universities category).
---