On 28 August 2023, the Vice Chancellor, Prof. Isaac Kibwage, opened the Integrated and Circular Technologies for Sustainable City Region Food Systems in Africa (INCiTis – FOOD) Project's on-site training workshop at Egerton University.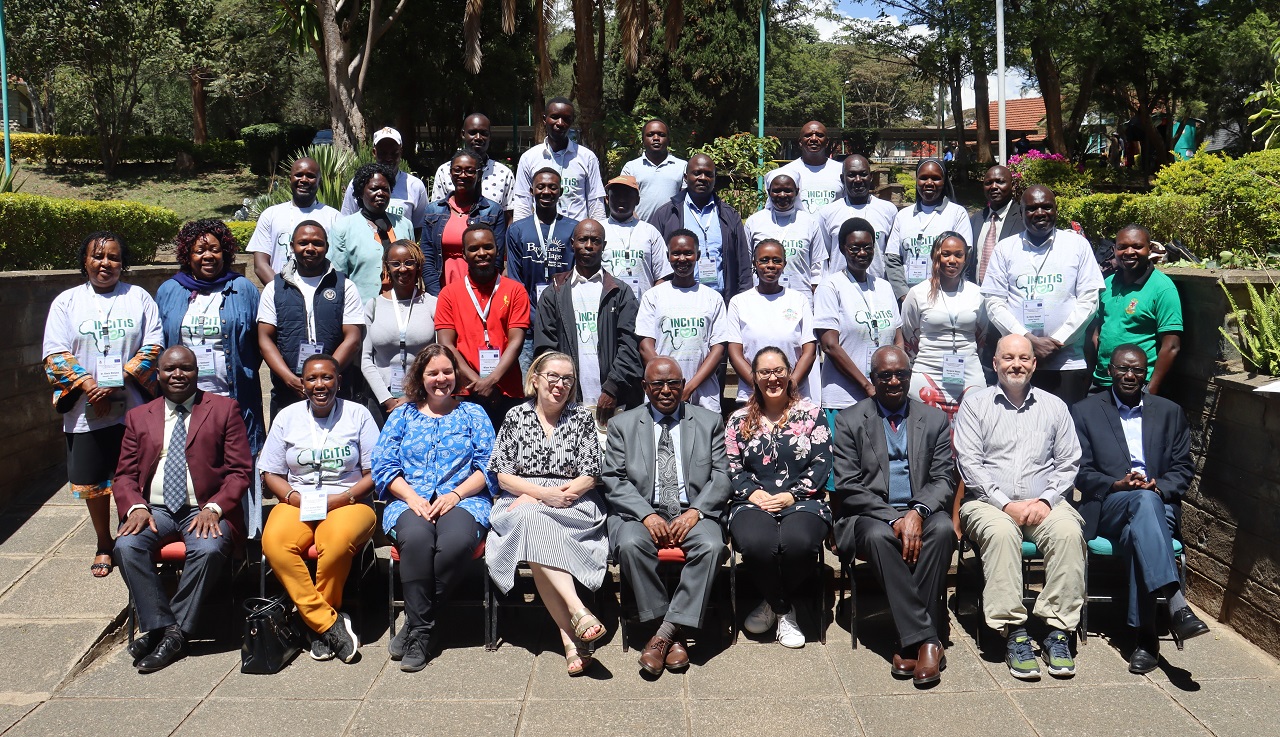 Egerton University team, led by Vice Chancellor Prof. Isaac Kibwage, and the team from INCiTis – FOOD Project, spearheaded by Prof. Ranka Junge, pose for a group photo with stakeholders post-launch of the on-site training workshop. The workshop is running for two weeks and is seeking to enhance city regions food systems.
Funded by the European Union, the project aims to develop integrated and sustainable food systems in urban African regions. Running from 28 August to 12 September, the workshop aligns with the project's mission to enhance African city region food systems, focusing on four critical dimensions of food and nutrition security: local production of nutritious food, ensuring affordability and access, minimizing food waste, and ensuring food stability.
The project operates through a multi-actor approach, involving 8 Living Labs across three African regions. The Living Lab in Kenya, hosted at Egerton University under Prof. George Owuor's leadership, plays a pivotal role in developing tailor-made solutions to local challenges within Nakuru City.
The workshop's training curriculum encompasses aquaponics, hydroponics, insect rearing, solar energy management, food safety, and water quality. Participants gain practical insights into integrating agri-innovative concepts into farming practices, ensuring knowledge dissemination across various stakeholders such as Masters and PhD students, researchers, local farmers, and entrepreneurs.
The training was facilitated by Prof. Ranka Junge, Dr Zala Schmautz and Dr Linda Tschirren from the Zurich University of Applied Sciences in Switzerland as well as Ingo Bläser from the aquaponik manufaktur GmbH in Germany.
During the official launch, insightful remarks from the University leadership underscored the workshop's significance. Acting Deputy Vice Chancellor (Administration, Planning & Development) Prof. Richard Mulwa envisioned the workshop's future evolution into an aquaponics training centre at Egerton University, promoting excellence and knowledge sharing. The Deputy Vice Chancellor (Academic Affairs & Research) Prof. Bernard Aduda, highlighted the workshop's role in practical training and knowledge expansion.
Vice Chancellor Prof. Isaac Kibwage emphasized the urgency of addressing food and nutrition security in the face of climate change, growing populations, and shrinking arable land. The INCiTis – FOOD project, with its innovative approach, offers a promising avenue for reshaping agriculture to meet future challenges.
By: Agnes Mwangi