FOLLAP trains staff on Mediation
By Kioko Kivandi
---
The Egerton University Faculty of Law Legal Aid Project (FOLLAP) is training its staff on mediation.
The training is aimed at capacity building the staff on how to help communities solve disputes easily as a way of accelerating access to justice which is FOLLAP's main goal.
The training started last week on Thursday May 19 and is being conducted both virtually and physically, with physical training sessions having been held last Friday May 20 and Saturday May 21 at the Milele Resort here in Nakuru.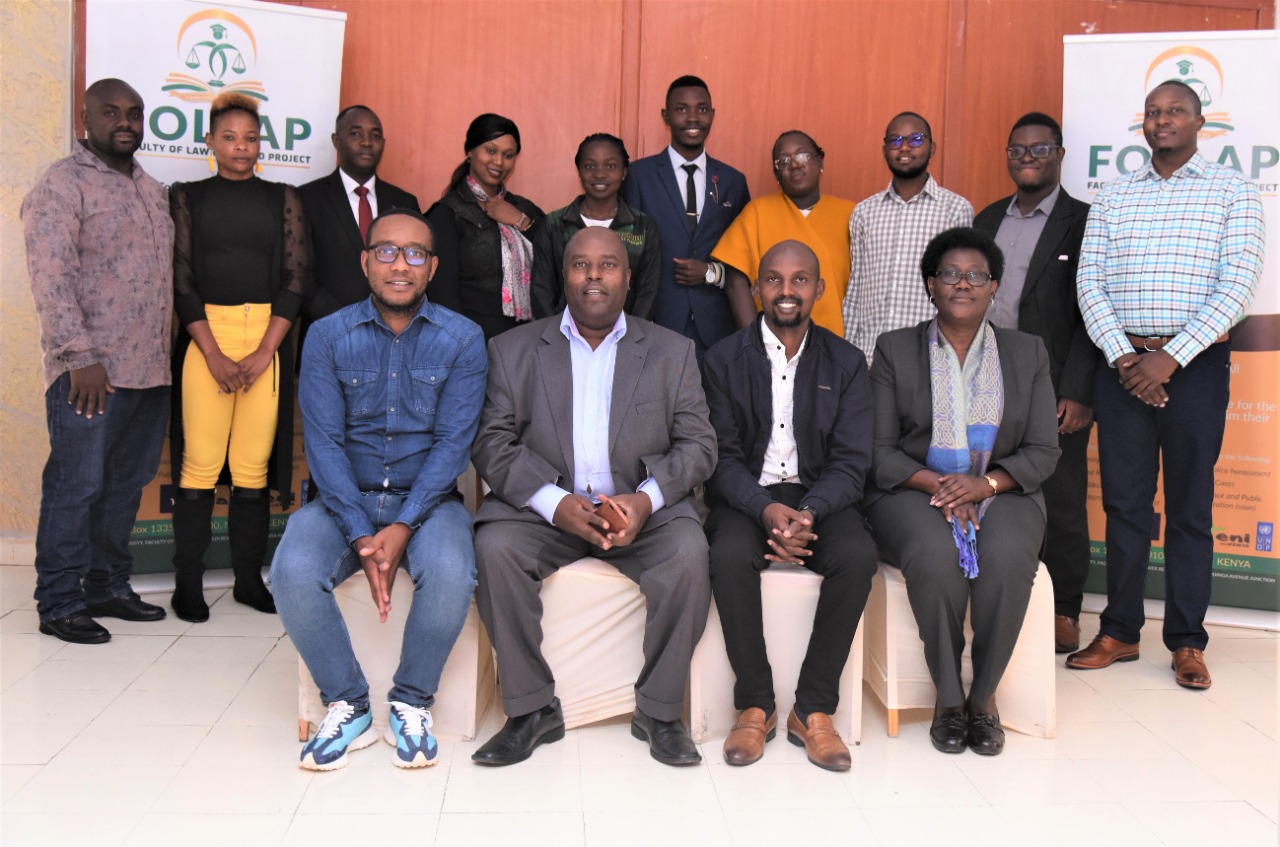 Participants at the training with their lead trainer, James Mang'erere of MTI (sited, second from left) and the Dean Faculty of Law Dr. Ruth Aura (sited, right). The training aims at capacity building staff on how to deal communities deal with disputes without going to court.
Addressing participants on Saturday, the Chairperson on the Nakuru Mediation Association Justine Nyatete said communities are in dire need of mediators.
"This is a fertile ground. You have not made the wrong decision. People have issues bit don't want to go to court," he said urging participants to become members of the association once accredited.
"Please join the association. We are registered here but we work in other counties like Kericho as well," he added.
The training is being conducted by the Mediation Training Institute, East Africa (MTI).
---