Egerton University received guests from the University Funding Board
---
Egerton University received guests from the University Funding Board who visited with a view of seeking ways it can support raising resources.
Vice Chancellor Isaac Kibwage discussed with the team the ever-increasing wage bill and the huge pending bills due to the changing cost of living and the University capitation that has remained the same.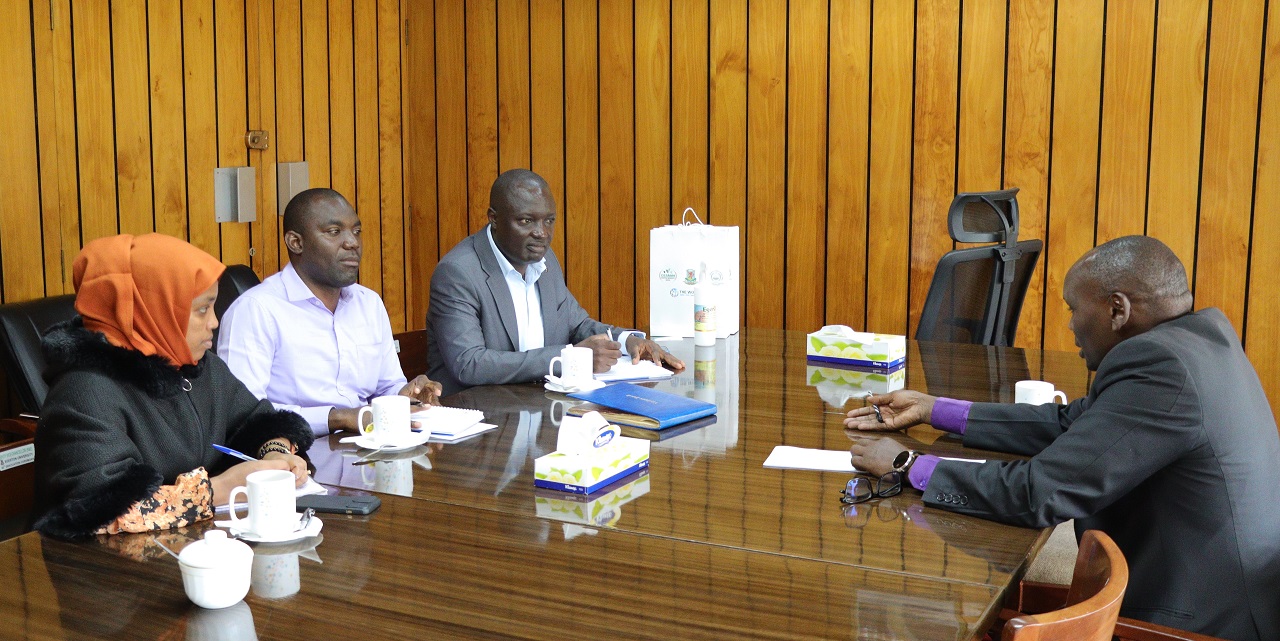 The Universities Fund was established under section 53 of the Universities Act, 2012 for financing Universities in Kenya. Egerton University Director of Marketing and Resource Mobilization Prof. Paul Kimurto was at the discussions. He assured the team that the University will be sharing concept notes and proposals for funding of at least four thematic areas of research that can benefit learners.
"We had a fulfilling engagement with the team from the Universities Fund at the Vice-Chancellors Boardroom," Said Professor Kimurto.
The team comprised the University Funding Boards' Deputy Director of Resource Mobilization Mr. Nelson Kwamini, Assistant Director of Grants Management Mr. Sillas Owiti and Senior Communications Officer Safi Ibrae.
Email Contact: This email address is being protected from spambots. You need JavaScript enabled to view it.
---