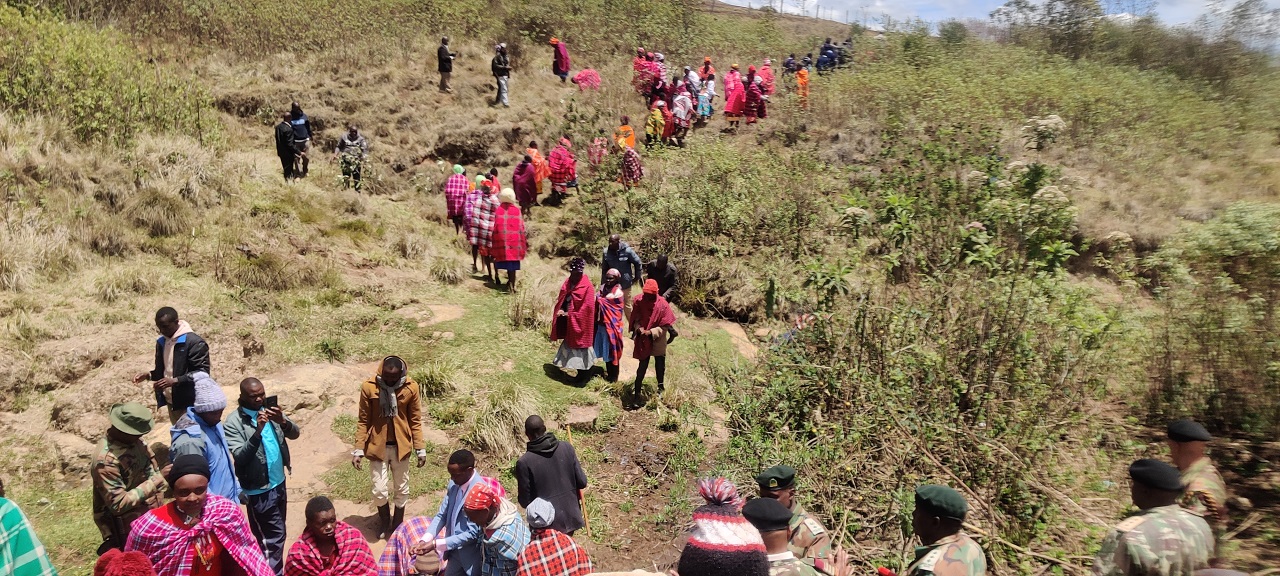 Egerton University partners with Narok County in tree planting
---
Egerton University joined forces with the Narok Court Users Committee and the local community to plant over 2,000 tree seedlings in Entiyiani area, Narok North Sub county in Narok County on 29th March 2023. The event was held at a section of land set aside by the local community for rehabilitation by Egerton University. This area is the source of Njoro River, which is the main source of water for Lake Nakuru and its environs.
Under the Njoro River Rehabilitation Project, Egerton University has been working tirelessly to restore the river since 2012 in partnership with various organizations such as the KCB Bank Group, County Governments of Nakuru and Narok, Kenya Forest Service, and the Kenya Water Towers Agency. The project has made significant strides in improving the health of the river and its surrounding ecosystem.
The tree planting event was organized by the Narok County Court Users Committee, led by Environmental and Land Court Judge Justice Charles Mbogo. During the event, Justice Mbogo urged the community to take advantage of available land to plant trees. He emphasized the importance of rehabilitating the environment, particularly in areas where water is scarce, and the ecosystem is fragile.
The Narok County Commissioner, Isaac Masinde, was also present and stressed the critical role of environmental restoration in combating the negative effects of climate change. He noted that tree planting and ecosystem rehabilitation are essential in mitigating the ongoing drought in the country.
Representing Egerton University was the Njoro River Rehabilitation Project Coordinator, Professor Charles M'Erimba, who gave a brief history of the University's collaborative efforts with the local community in rehabilitating Njoro River and the Mau Ecosystem. He highlighted the need to create awareness about the importance of environmental conservation and restoration and called for more partnerships to achieve this goal.
Egerton University has been organizing the annual Mau-Egerton University Cross Country since 2014 to raise awareness and funds for the rehabilitation activities. Through this initiative, over 50,000 tree seedlings have been planted. In addition to that, the Njoro River Rehabilitation Project has achieved significant milestones such as improved waste management, diversification of community incomes through tree nurseries, increased forest cover, and increased community awareness on environmental conservation.
The success of the Njoro River Rehabilitation Project is a testament to the power of partnerships and community involvement in environmental conservation and restoration. It is an inspiration to other institutions and communities to take action and contribute to a sustainable future.
In conclusion, the tree planting event in Entiyiani area was a significant step towards restoring the ecosystem and securing the source of water for Lake Nakuru and its environs. Egerton University, in collaboration with the Narok Court Users Committee and the local community, has shown that it is possible to achieve environmental restoration through partnerships, community involvement, and sustained efforts.
By;Agnes Mwangi/DMRM
---