On 13 April 2022, Egerton University (EU) officially opened the EU Minimart located at the Main Campus Entrance in Njoro.
While addressing staff who had attended the event, the Vice-Chancellor Prof Kibwage said that the minimart is part of the University's effort to revamp its income generating units (IGUs) so as to sustain itself beyond the funding it receives from the Government and through research.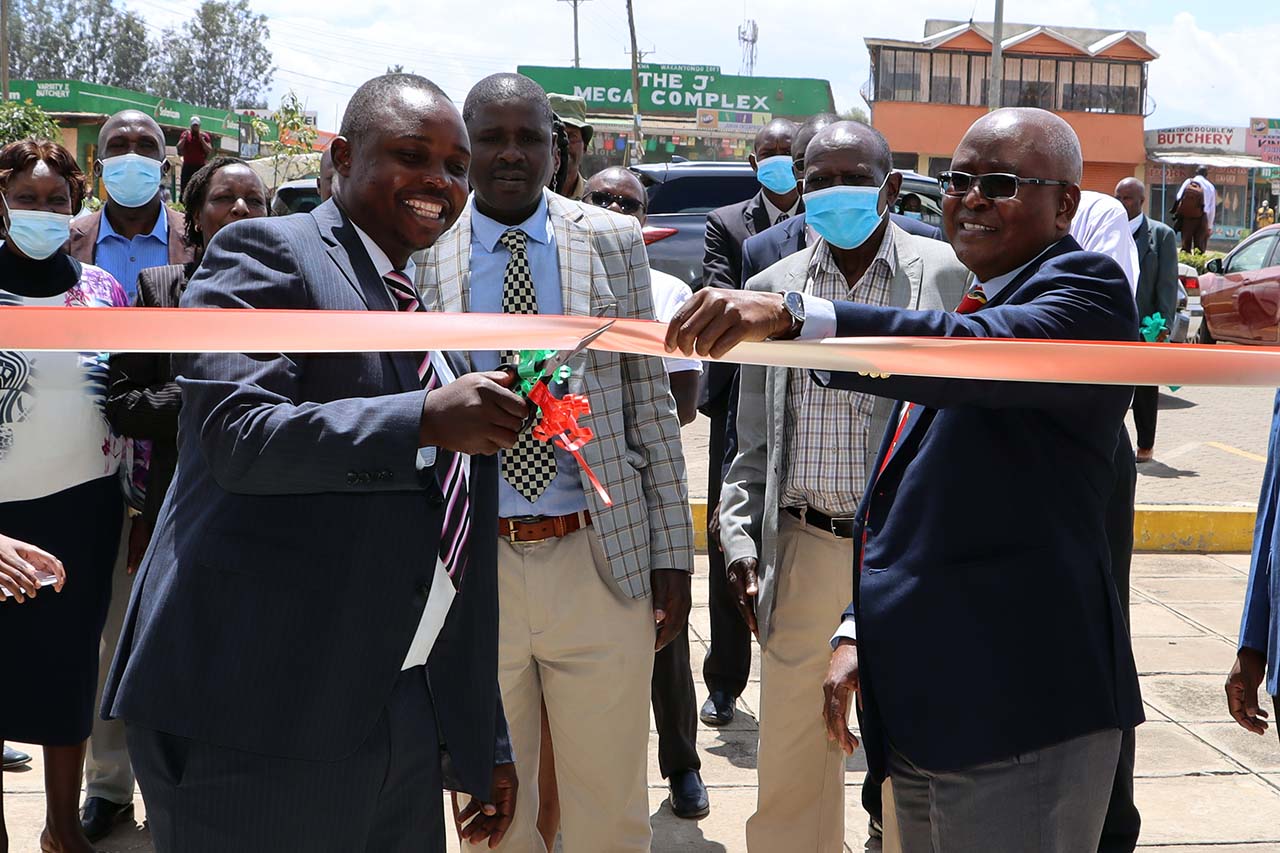 University Council Member Mr Joshua Otieno (left) officially opens the Egerton University Minimart located at the Main Campus entrance in Njoro. Looking on are Mr Paul K'Angira and Dr Wilson Ronno both Council Members and the Vice-Chancellor Prof. Isaac Kibwage (right).
Mr Joshua N. Otieno, University Council Member and the Chair of the Planning Committee of the Council said that diversifying products and services at the University will provide sustained income streams and meet market demand for goods and services. Mr Paul K'Angira, University Council Member, said that the minimart is strategically placed to offer medical services such a chemist shop to cater to the neighbouring communities.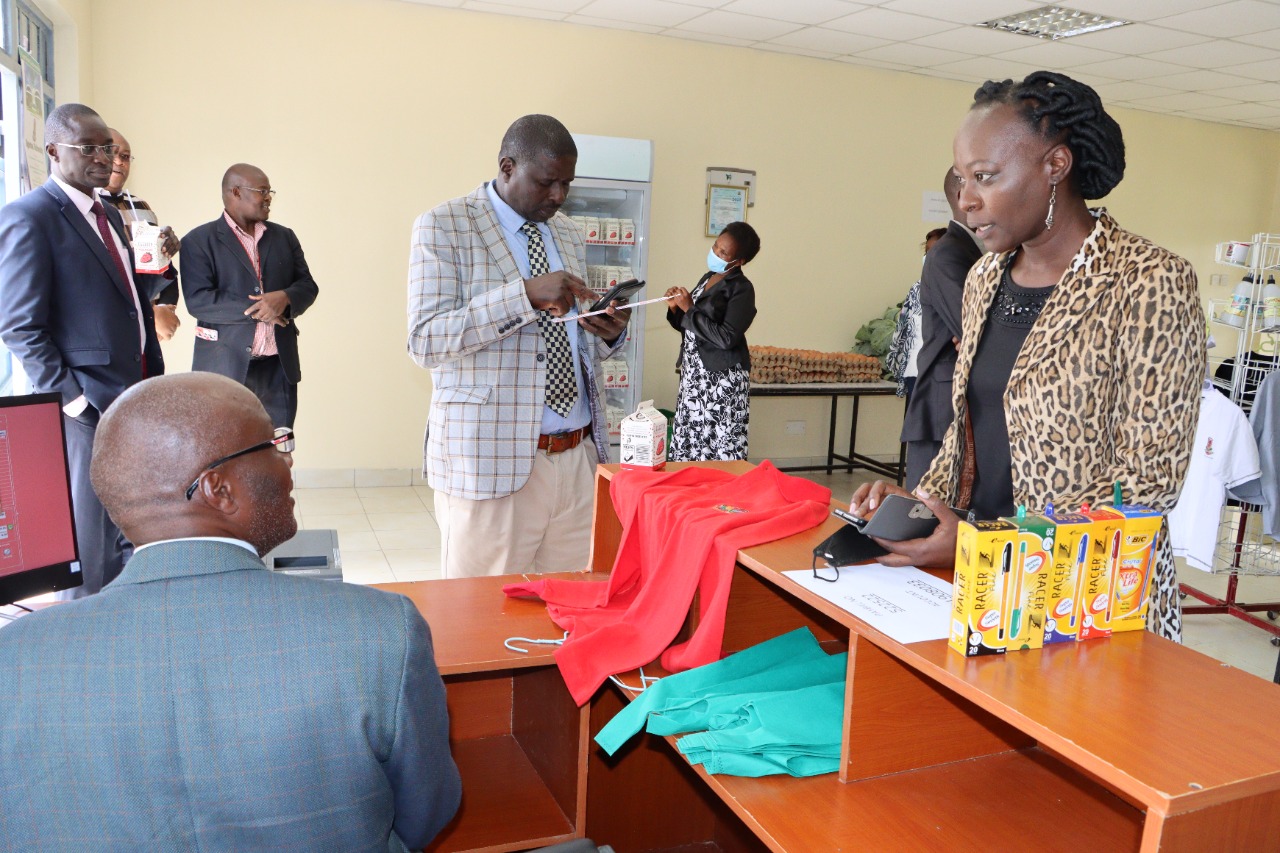 Ms Esther Wabuge buying Egerton University branded merchandise from the Minimart at the Main Entrance in Main Campus.University Council Member Ms Esther Wabuge said that the Council had a vision of establishing IGUs and that the opening of the minimart is a step towards their goal of increasing and diversifying University income. She added that all IGUs should embrace cashless payment services, especially the use of till numbers instead of the pay bill option, to attract more customers, particularly the students. In his response, the Director IGU, Prof. George Owuor, said that the Directorate was targeting to adopt diversified cashless payment options by the end of 2022 in all its IGUs. Dr Wilson Ronno, a Council Member, added that through IGUs, Egerton University has an avenue to commercialize its innovations, therefore, making them easily accessible to the market.
The Directorate of IGU falls under the Division of Administration, Planning and Development, headed by the acting Deputy Vice-Chancellor Prof. Richard Mulwa, who said that the Division will expand innovative products and services for each IGU to meet customer needs in the retail market. The Minimart will be managed by the Directorate of IGU and it will house various University units such as the Gift Shop, Guilford Dairy, University Press, Knitting and Tailoring, Agropark and Catering IGU.