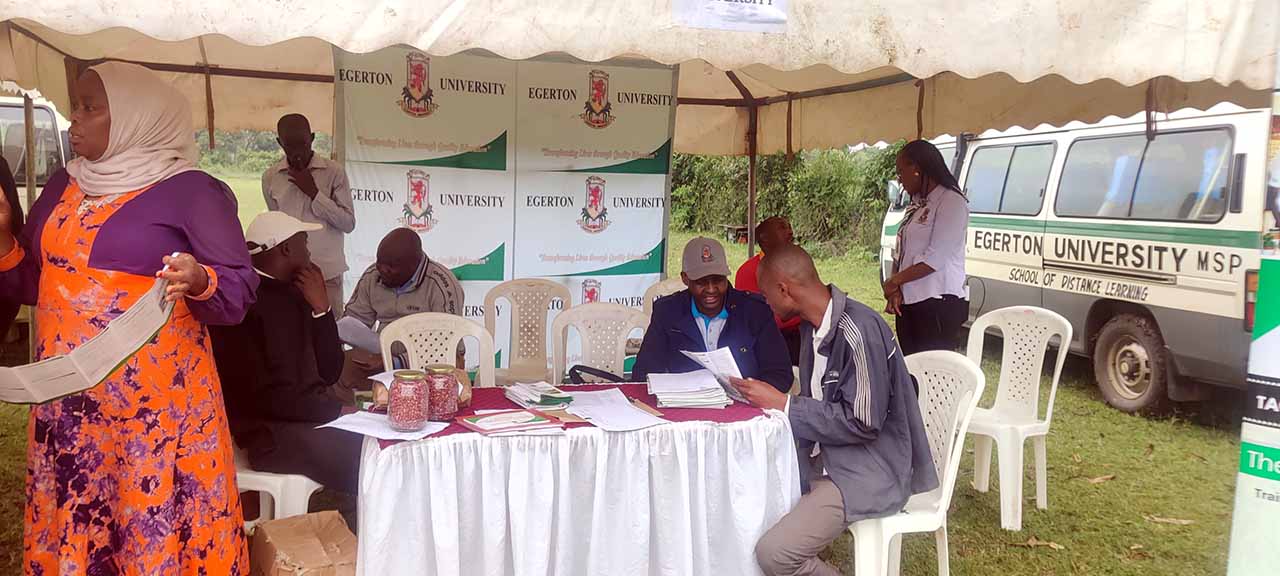 Egerton participates in the 2022 Homa Bay County Career Fair
---
Egerton University has participated in career fairs organized for universities, technical and vocational education and training (TVETs) institutions in ramped up efforts to recruit students. The latest one that the University participated in was the 6th Annual Universities, Polytechnics, Institutes and Colleges Admission Day on 27 May 2022. The event was organized by the Suba Education Resource Centre at Magunga Primary School in Homa Bay County.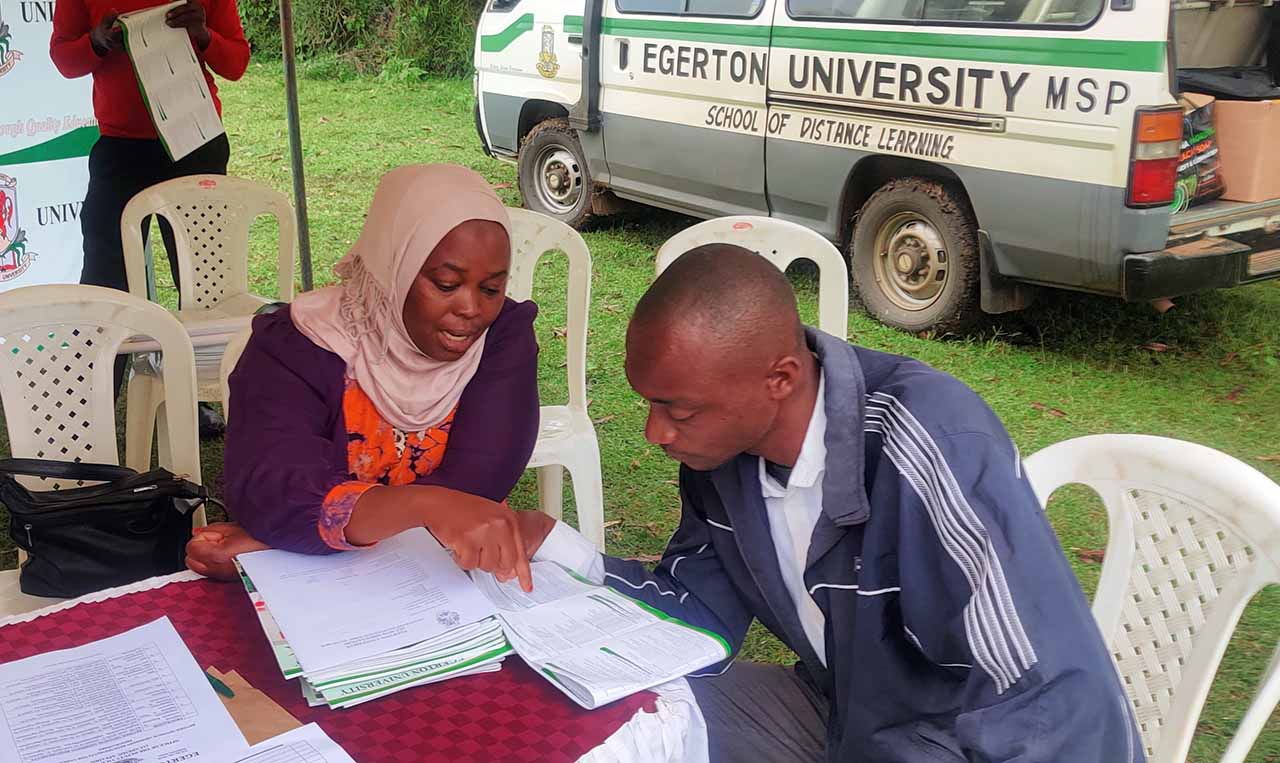 Prof. Mwanarusi Siadi, the Registrar Academic Affairs (left), advising a prospective student during the Homa Bay County 6th Annual Universities, Polytechnics, Institutes and Colleges Admission Day on 27 May 2022.
Egerton University was among four universities and ten TVETs exhibiting their programmes and offering career guidance to prospective students some with their parents and guradians who turned up in great numbers.
The Registrar Academic Affairs Professor Mwanarusi Saidi and the Director International Linkages and Career Services, Professor Charles M'Erimba, led the Egerton team at the career fair. Prof M'Erimba gave a detailed presentation about the University and potential career paths, while Prof. Saidi advised students on cut off points for the courses.
Over two hundred students visited Egerton's tent and they were interested in agriculture, education, engineering, medicine, and environment courses. They also learned about student-led innovations, life outside classes, and the benefits of being alumni once they graduate.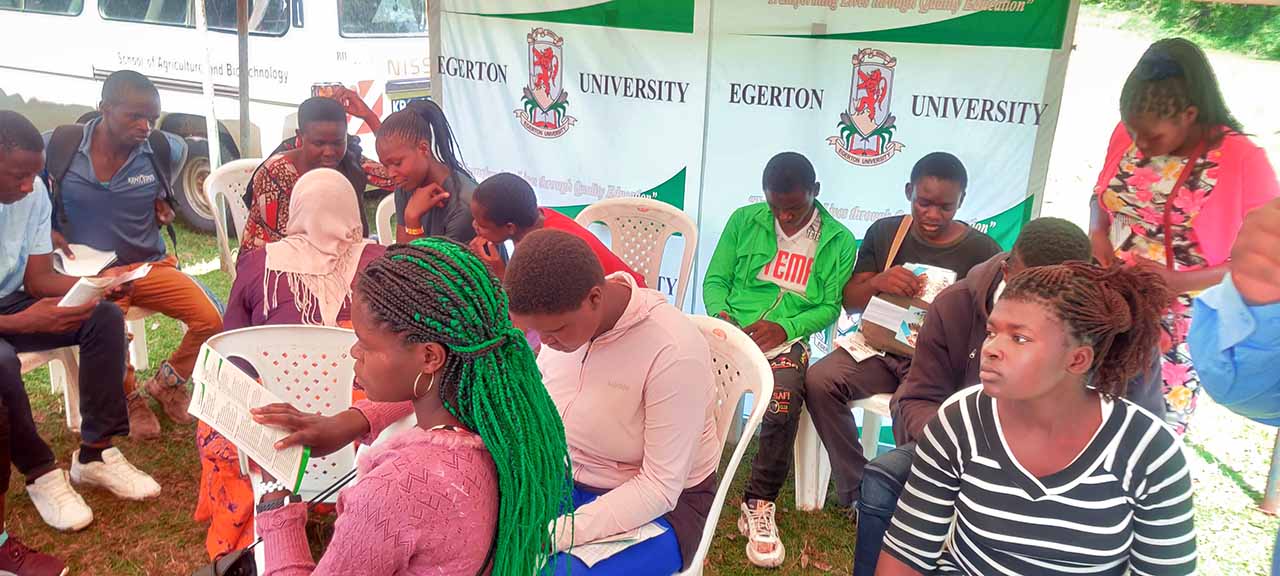 Prospective students who recently sat for their 2021 Kenya Certificate of Secondary Education (KCSE) examination at the Egerton University tent. The prospective students visited the tent to get more information on courses available for September intake and their minimum requirements.
Also present were the Communication and Marketing Manager, Agnes Mwangi, Alumni Relations Officer Fridah Murugi, Hudson Kiti from the Admissions Office, David Korir and Fahad Lutta from Agroscience Park and Agriscale project, respectively.
Career fairs are essential events for Egerton University as they present opportunities to publicize courses and recruit potential students from all over the country.
---