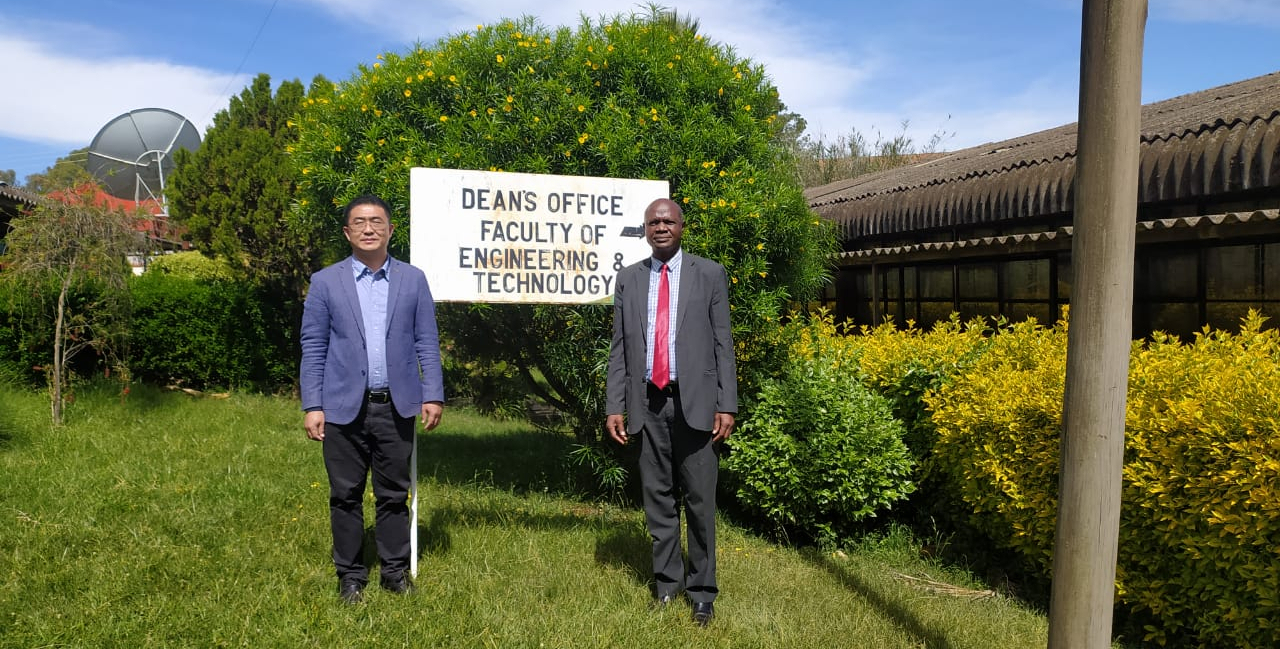 New Director Confucius Institute (CI) courtesy call to the Dean Faculty of Engineering and Technology, Egerton University
---
The new Director of Confucius Institute (CI) Prof. Liu Yutao paid a courtesy call to the Dean Faculty of Engineering and Technology Prof. Japheth Onyando on 6 January 2022. The Director is from the College of Engineering at Nanjing Agricultural University, China.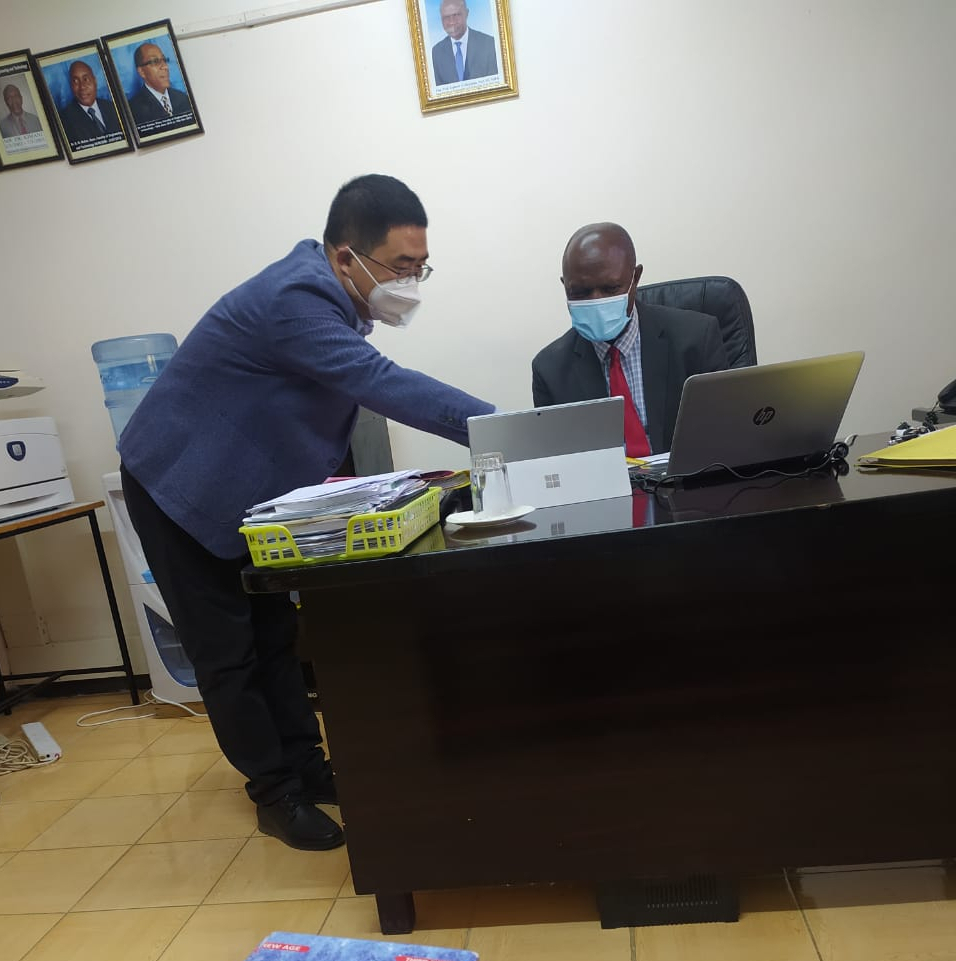 Porf. Onyando welcomed Prof. Yutao to the Faculty and congratulated him on his appointment to the position adding that with his experience at Nanjing Agricultural University he will contribute immensely to the growth and development of the Faculty.
In their deliberations the new Director highlighted possible areas of collaboration between the Faculty of Engineering and Technology (FET) Egerton University and Nanjing agricultural University which included the following areas development of agricultural machinery laboratory in FET for research, training and outreach; student exchange programmes; joint research activities; and seminars and online lectures.
It was agreed that a joint online discussion with the Dean College of eEngineering Pukou Campus, China be organized to initiate the collaboration.
Prepared by Eng. Prof Japheth Onyando, Dean FET.
---