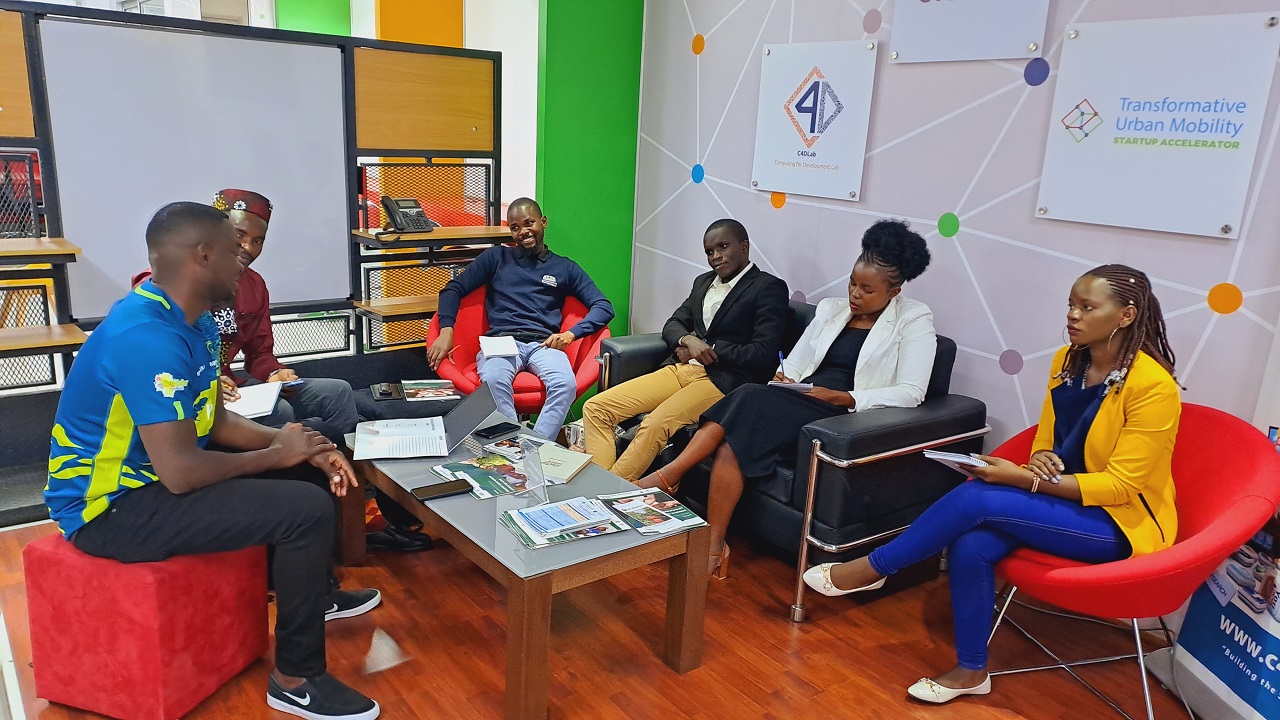 Egerton University Students Advancing the Problem-Based Agenda at the Nairobi Innovation Week
---
Students from Egerton University participated in the Nairobi Innovation Week. The theme for this year was"Innovation and Commercialization for Sustainable Development". Different topics were discussed in Sessions: Innovation and Entrepreneurship Experiences from Different Countries, The DNA of an Innovator: The Nurturing of an Innovator, Making of a Startup and Problem-Based Learning (PBL) Challenge Summit.
Dr Teija, a Principal Research Scientist, also emphasized impacts that can be realized and real-life examples of a student who has undergone PBL model compared to conventional teaching methods.Prof Marc Zolver, a French Embassy representative in Kenya working with the Research Division, supported the PBL model and confessed that France has already adopted PBL in its teaching curricula. This has inculcated a culture of innovation among the French people with all stakeholders involved. Moreover, this integrated approach of PBL has made France the world's biggest incubation hub, with a capacity of over 1,000 incubators in a single cycle.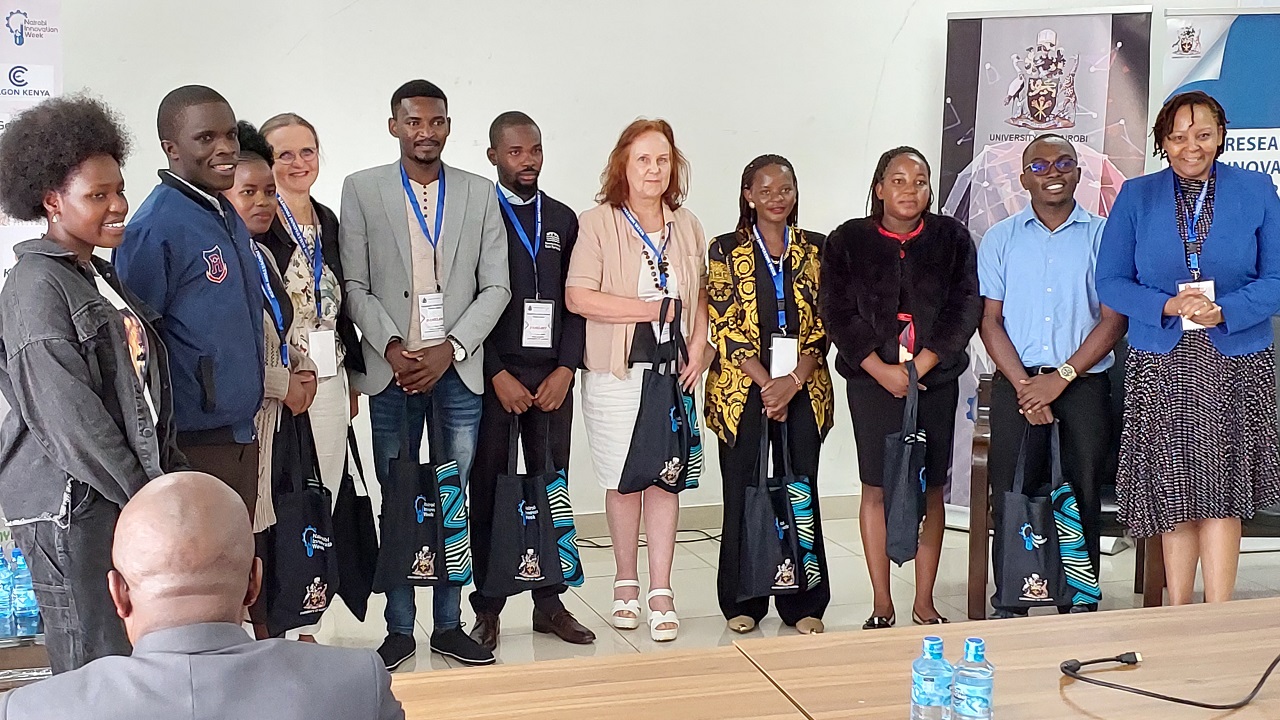 From Left Maurice Simiyu, Racheal Kamau, Evance Ochola, CyrileAwuonda and Lilian Anyango after being presented with awards for best PBL Student challenge presentation by Prof. Mary Kinoti from UoN.
Egerton University, University of Nairobi, and South Eastern Kenya University students shared their experiences in participating in different PBL student challenges in Kenya and Zambia. Presentations were structured in two categories; the first one was real problems, solutions and recommendations and the second round of presentations entailed the fruits of the project at personal, institutional, community and international levels.They presented the challenge of Water hyacinth, Matungu Youth group, Pre-cooked beans and cooperative dairy students. The audience was amazed by how already young minds are embracing PBL approach and advocating for its adoption in learning institutions. In addition, students held candid panel discussions on how PBL has enabled them to solve societal and industrial challenges by applying theoretical concepts learnt in class. Exposure of students to meet different diversities through the PBL program was also a wonderful experience.
In conclusion, PBL is the way to go. Prof Patience Mshenga, the Local Coordinator of the project at Egerton University highlighted that the university is keen in advancing a learning methodology that integrates class learning and community engagement, a more learner-based approach. PBL is an innovation that resonates perfectly with the theme of Nairobi innovation,"Innovation and Commercialization for Sustainable Development". Just as Dr.Eija said people make innovations. These people range from kindergarten kids to high-learning students and stretching to Mama Mboga in the streets. These people require an environment that can spike their innovative minds to generate ideas that can provide solutions for society. This will go a long way in attaining sustainable development goals, especially ending hunger, reducing poverty, decent living and life on earth, climate action and renewable energy systems. The Egerton University students were supported by the PBL-BioAfrica project led by Prof. Patience Mshenga, the Project Local Coordinator and the Dean Faculty of Agriculture at Egerton University.
By.Victor Kilui
PBL-BioAfrica Project
---