---
PERSONAL PROFILE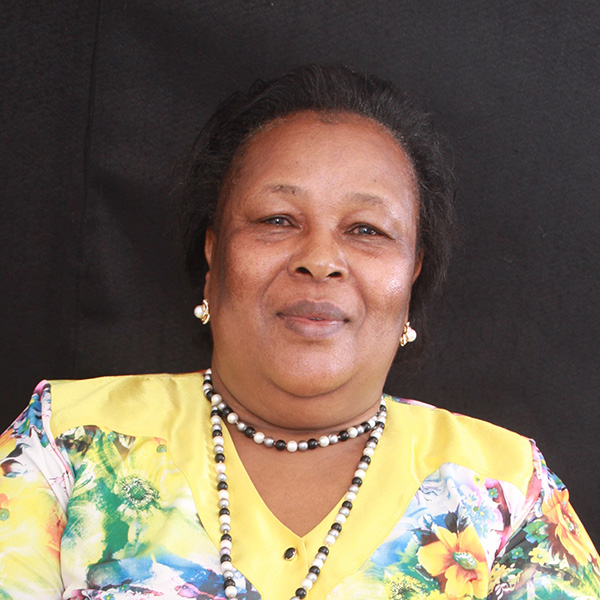 ACADEMIC / PROFESSIONAL QUALIFICATIONS:
September 2010 - December 2016: Kenyatta University, Doctor of Philosophy (PhD) Educational Psychology
April 2004 - April 2006: Kenyatta University, Master of Education (M.Ed.) Guidance and Counseling
September 1975- November 1978: University of Nairobi, Bachelor of Education (B.Ed.) Home Economics - 2nd class Upper Division
March 1973- November 1974: Loreto Limuru High School, East Africa Advanced School Certificate (EAACE), 3 Principals and 1 Subsidiary - 13 Points
February 1969- November 1972: Muthambi Girls High School, East Africa School Certificate (EASC) Attained Division One -19 Points
January 1962-November1968: Kirege Primary School, Certificate of Primary Education (CPE) Attained 24 Points
PUBLICATIONS:
Perceptions of Teacher Expectations as Predictors of Pupils Academic Self-concept among Non-formal Primary School Pupils in Ruaraka Division, Nairobi County, Kenya: International Journal of Education and Research, 16(2), Feb, 2018, 2411-5681.
WORK EXPERIENCE:
November 2011- 1st January 2015: Deputy Director of Education (Job Group Q), Ministry of Education, Nairobi
August 2007 – October 2011: Senior Assistant Director of Education (Job Group P), Ministry of Education, Nairobi
August 2006-July 2007: Principal Graduate Teacher 1(Job Group P), Kiini Mixed Boarding Secondary School
July 2002- April 2006: Principal Graduate Teacher II (Job Group N), Njuri Mixed Boarding Secondary School
January 1991-December 1995: Graduate Teacher I (Job Group L), Kyeni Girls High School
September 1978 - December 1995: Graduate Teacher, Kyeni Girls High School
SHORT COURSES:
Training in CESAAM Retooling on Leadership and Governance at Pwani University on 21st and 22nd February,2020
Certificate on "How Pension Funds can achieve long-term success in Investments and member outcomes" on 20th & 22nd March 2019 at Prideinn Paradise, Mombasa( Sanlam Investments East Africa)
Mwongozo induction programme for Boards of State Corporations (25th - 27th February 2019 at Lake Naivasha Resort)
Corporate Governance Training Course for Directors (Sarova Whitesands Beach Resort, Mombasa 26th -30th November, 2018)
Certificate of Proficiency of the Trustee Development Program Kenya (TDPK) at Sarova Whitesands Beach Resort, Mombasa on 17th November 2017.
Certificate in Strategic Leadership Development Programme No. 35 between 24th January and 4th March 2011 at (KIA), Nairobi
Certificate in Education Management for Senior Education Managers (KESI) in March 2008, Mbagathi
APPOINTMENTS AT THE KENYA NATIONAL EXAMINATIONS COUNCIL (KNEC):
1989-2015: Appointed an Ordinary Examiner and rose to Chief Examiner, Kenya Certificate of Secondary Education for Home Science paper 441/2
COMMUNITY SERVICE:
Re-appointed as member of the Council-Egerton University with effect from 4th November, 2020
Appointment to the Council of Egerton University with effect from 10th March 2017.
Appointed as Council Member Trustee for Egerton University Retirement Benefits Scheme for Staff in Grades I-IV with effect from 24th 2017 May to 9th March, 2020.
Appointed Member of Board of Management of Kimuchia, Ndagani and Kiini Mixed Secondary Schools as from 2nd September 2015
Appointed as Presiding Officer with Electoral Commission of Kenya (E.C.K.) during the 2002 and 2007 General Elections and 2005 and 1999 By Elections for Nithi Constituency
Ordained as Church Elder on 23rd January 2005 to date of Chuka Presbytery, Magumoni Parish, P.C.E.A., Nthambo Church in charge of Kiracha District
REFEREES:
Mr. Loyford Njagi,
Meru University of Science and Technology, Meru
Mr. Eustace Nkoroi,
Bright Rose Academy, Chuka.
---